Earlier today, March 28th 2016, Gov. Nathan Deal vetoed the ever controversial "Religious Freedom" Bill, HB 757 stating: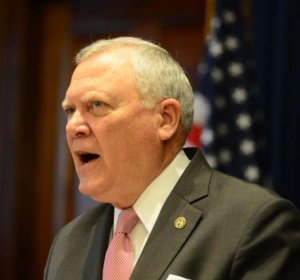 "As I've said before, I do not think we have to discriminate against anyone to protect the faith-based community in Georgia of which my family and I are a part of for all of our lives…Georgia is a welcoming state. It is full of loving, kind and generous people."
Deal also backed his decision up with a Constitutionally grounded argument, saying:
""In light of our history, I find it ironic that today some in the religious community feel it necessary to ask government to confer upon them certain rights and protections,…If indeed our religious liberty is conferred by God and not by man-made government, we should need the 'hands-off' admonition of the First Amendment to our Constitution. When legislative bodies attempt to do otherwise, the inclusions and omissions in their statutes can lead to discrimination, even though it may be unintentional. That is too great a risk to take."
In light of the news, several fortune 500 companies, in and outside of Georgia, have applauded the decision and removed looming threats of slowing investment in Georgia or removing jobs from the state.
The Coca-Cola Co. (NYSE: KO) issued the following statement:
"As a believer in an inclusive world, Coca-Cola values and celebrates diversity. And as a Georgia-based business for more than 129 years, we have a history of supporting efforts to bring growth to our home state. We support Governor Deal's decision to veto HB 757. His action maintains Georgia's reputation as a top state in which to do business and fosters diversity, unity and respect among all people," the Coca-Cola statement read.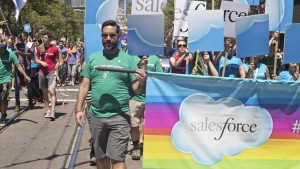 San Francisco based Salesforce.com (NYSE: CRM) had this to say:
"Salesforce applauds Governor Deal's decision to veto HB 757,…We look forward to growing both our team and investments in Georgia—including hosting thousands of customers, partners and employees at our Salesforce Connections event in Atlanta on May 10-12th."
All in all, the business community seems to be happy about Deal's decision. What are the thoughts of our loyal readers and fellow GAFollowers? Tweet your thoughts @GAFollowers on twitter.