Atlanta will be a little busier than usual this weekend than the normal. The city expects over 500,000 people to visit Atlanta for Labor Day weekend because of the major events coming:
The Falcons are playing the Jaguars on Thursday.
The Braves have games against the San Diego Padres at Turner Field.
UGA's game against UNC.
There's an AC/DC concert coming to Philips Arena.
Dragon*Con (Over 70,000 people expected)
Black Gay Pride Weekend
Labor Day Weekend
Follow our Instagram to see pictures over the weekend: @GAFollowers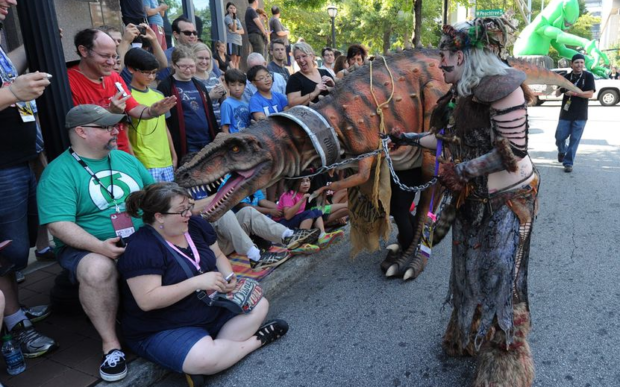 Emily Murray from Georgia's Department of Economic Development told WABE, "Atlanta is going to look like something from a sci-fi movie.  We'll have super heroes, storm troopers, hobbits and more. The parade downtown is just a big party."
Atlanta city officials advise taking MARTA downtown during the busy weekend.
Economically, Labor Day tends to be the biggest weekend for Atlanta.
---
Help us reach 70,000 likes on Facebook!