Football season is right around the corner. The Georgia Dome will host its last season of Falcons football before passing the torch its successor, and next door neighbor, in 2017. Mercedes-Benz Stadium partnered with the Savannah College of Art and Design (SCAD) to bring a masterful collection of art to the new stadium.
Two large-scale sculptures depicting a falcon in flight and a soccer ball are being created to honor Mercedes-Benz Stadium's home teams, the Atlanta Falcons and Atlanta United FC. Located on the exterior grounds of the stadium, the falcon and soccer ball are positioned for the public to enjoy within the larger downtown landscape and community spaces designed around the building.
The stainless steel Falcon will be the largest bird sculpture in the world at 41.5 feet tall with a wingspan of over 64 feet. The soccer ball will be mirror-faceted and stand almost 35 feet high.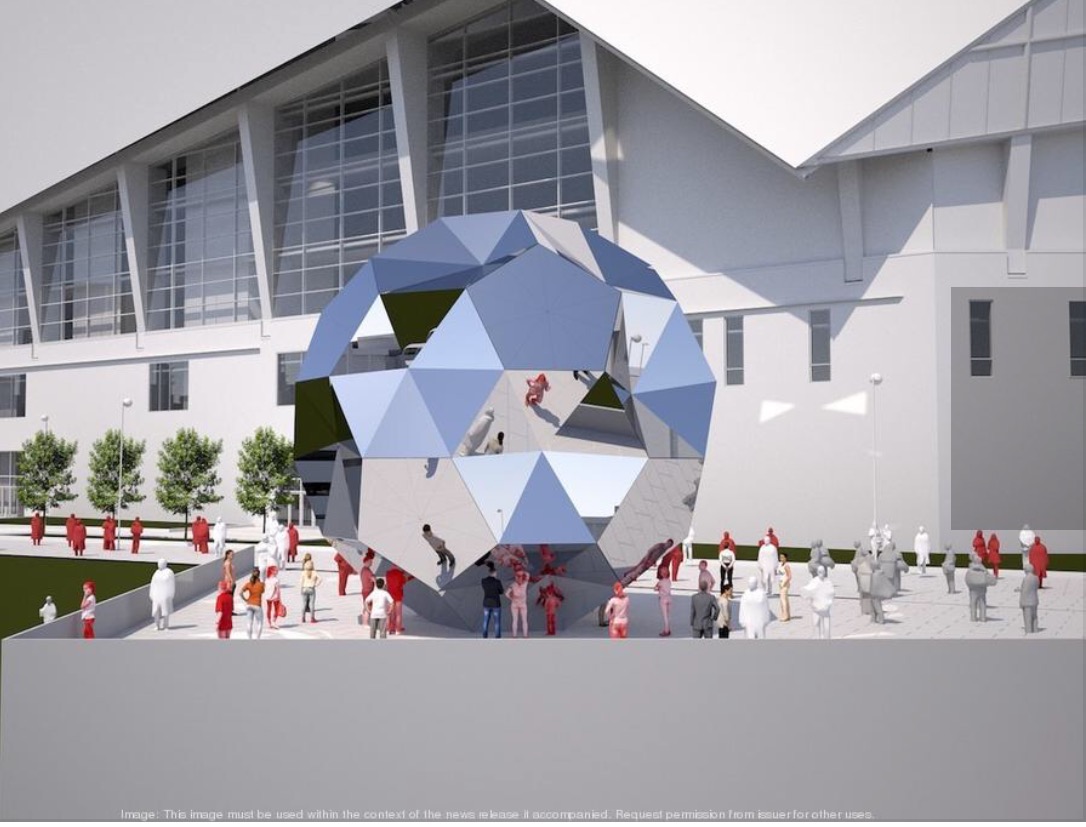 "This stadium is meant to reflect what our fans and supporters told us they want, and the art program is no exception," says Arthur M. Blank, owner of the Atlanta Falcons and Atlanta United.  "We listened and responded by choosing artists who would bring those sensibilities to the pieces they create; the ideas of community, inspiration, play and excitement will resonate throughout the building."