The beloved heroines of RWBY are gearing up for their fourth season this October so it was no surprise to see voice actors from the show being bombarded by fans at Dragon Con's Walk of Fame.
GA Followers sat down with the voice behind RWBY's mysterious faunus, Blake Belladona, to find out what it's like to voice such a mysterious character.
Meeting Arryn Zech is an experience that would probably catch any avid RWBY watcher a bit off guard. Zech has been voicing Blake for four years and while the character and actress do have their fair share of similarities, their personalities seem completely opposite at first glance.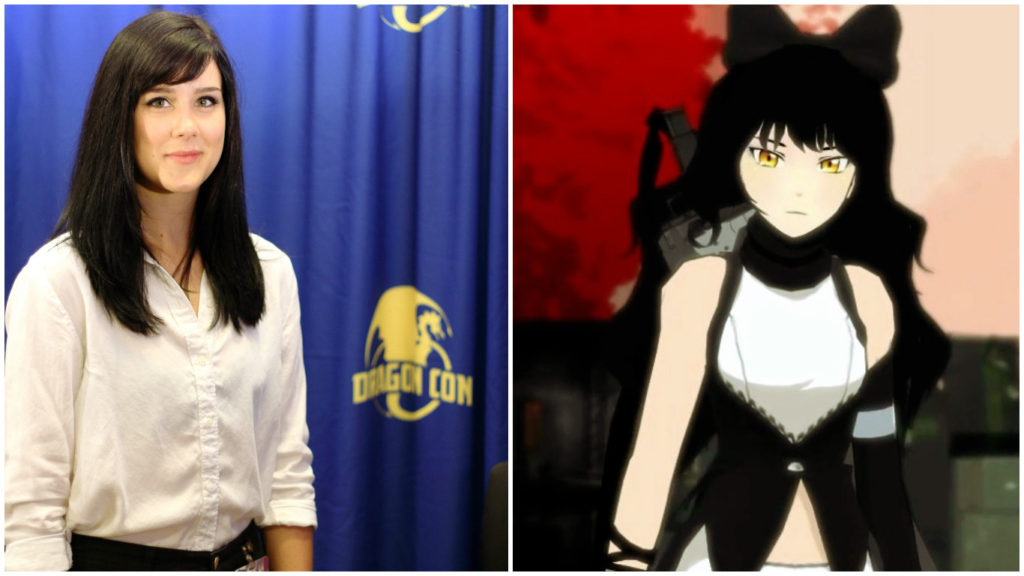 Unlike her quiet, introverted anime character, Zech has a personality that immediately fills a room and a bubbly spirit that could instantly brighten anyone's day.
Despite initially seeming like polar opposites, Zech explained that she finds some important similarities between herself and Blake.
Much like the many viewers who feel a personal connection to the quiet faunus, Zech said she can also relate to the feeling of being a black sheep in a complicated society.
"The fact that she is so different from everyone else and there's this society that the faunus are separated from," she explained. "Everyone deals with their own kind of segregation or feeling like they are not a part of the whole."
From the very beginning of the Rooster Teeth series, Blake has felt more like an outlier than a perfectly-fitting piece of the puzzle. An emotional distance was established between Blake and the other characters during the show's first season and her feelings of loneliness were also amplified once others discovered the secret she had hidden under her black bow.
Eventually, however, we see Blake lowering her barriers and welcoming in the other three kindred spirits that complete team RWBY.
As Blake began to unravel before out very eyes, some of the complications of voicing her seemed to dissipate along with her defenses.
Zech explained that Blake was a challenge in the beginning because she was a character with a lot of depth and very few words.
"She does have a lot going on inside. She was really difficult to find because initially she is just very quiet and to herself," Zech explained. "She's very introverted and doesn't want to make friends or connect with anyone. It was a large challenge to figure out how to make sure she was still a very interesting character and person without sounding really boring and mundane."
It's a challenge that Zech accepted and flawlessly completed.
"[Blake] was quiet in the beginning," admitted Emma Moreau, a Dragon Con attendee that actually cosplayed as Blake. "But the few times when she spoke, you could tell there was a lot to it. You could tell she was sad but you knew she wasn't weak and that's what I like the most about her."
After speaking to a variety of RWBY cosplayers at Dragon Con, it was clear that everyone had something they loved about Zech's character and her performance but when it comes down to a choice of weapon, Blake is no longer the fan favorite.
Several cosplayers admitted that they would love to get their hands on Ruby's scythe or Yang's gauntlets and even Neo's deadly umbrella was mentioned by a few guests.
For Zech, however, she says her inner kid would never pass up a chance to play with Neptune's trident.
"I have this weird childhood obsession with mermaids still," Zech said with a giggle. "I'd be like, 'Yeah! I'm King Triton!' I'd just be very childish running around with a giant pitchfork."
While it isn't clear when Zech will ever have her own giant pitchfork to look forward to, one can only hope that her excitement about RWBY's fourth season will be enough to suffice for now.
Rooster Teeth confirmed on Twitter that the new season will start on October 22. The new season will aim to satisfy RWBY fans' thirst for more action, drama, adventure and, of course, new outfits.