Perceptive ATL residents might've picked up on a subtle aroma of seasoned beef circulating through the air this past Wednesday. That aroma was the signaling of a new "Fogo De Chao" location, which opened up at the perimeter's edge in Dunwoody. For those familiar with the Southern Brazilian style steakhouse, there is nothing we need to say to convince you to take another trip to the meat-lover's paradise. But for those unaware of the Fogo charms, consider this your unofficial guide.
Fogo De Chao provides the "Full Churrasco experience", which is the art of roasting meats over an open flame, and "espeto corrido", or "continuous service".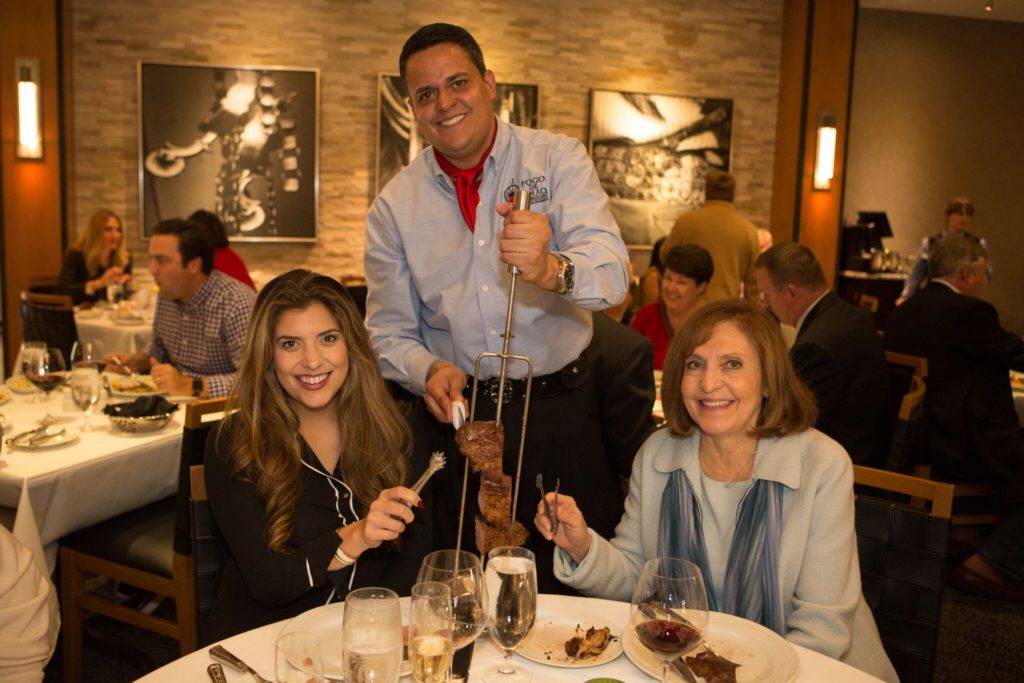 Continuos service means that the amount of meat consumed is up to you. As long as your card is on green, 16 succulent variations of meat that includes ribeye, lamb chops, their house specialty Picanha sirloin, and their bacon-wrapped filet mignon will be brought to your attention. Each cut of meat is seasoned to perfection and roasted to different temperatures accommodating each guest's palate. Guests are also treated to a Market Table and Feijoada Bar which offers fresh vegetables, seasonal salads, soups and stews, and other authentic Brazilian side dishes.
For those who plan to walk through the corridors of the meat utopia that is Fogo De Chao, let us go over a few tips and expectations:
1. The obvious advice is to plan ahead, consume light meals throughout the day…when your stomach growls in hunger, just remind yourself that there must be sacrifices made in order to be fully rewarded later on.
2. After arriving at Fogo, prepare to your liking a small plate at the Market Bar. This acts as a sort of warm up session for the main course. (Meat eating of this sort can almost be called a sport)
3. Once your stomach is ready for meat mode, have a game plan ready for when your card flips to green. You will be met with tidal wave of service and it is ok to be impulsive early on, but you must be prepared to scale it back and learn to seek out your favorite cuts as the night wears on.
4. Be ready for your big finish. There will come a time when you think you cannot go on…stifle these thoughts and embark on one more meat eating extravaganza to close out the night.
5. Oh, and then order dessert. Their "Papaya Cream" is a great option.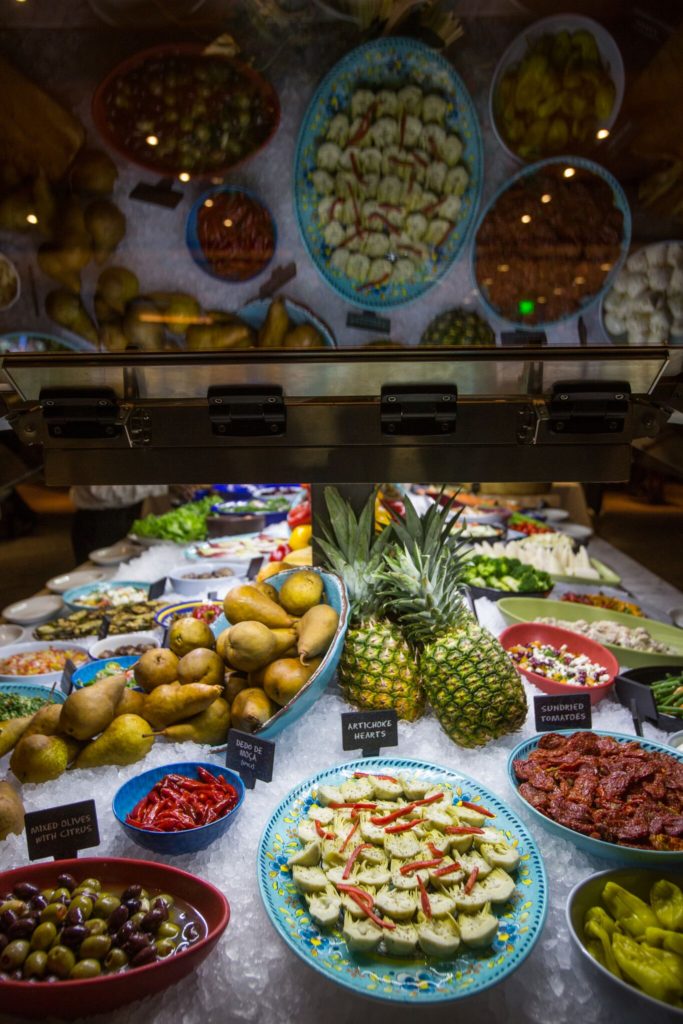 A trip to Fogo De Chao can be a life altering experience. That moment when your favorite cut of meat is being carved onto your plate table side is a moment in transcendence…all is right with the world and even if for only a brief moment, the meaning of life is captured and felt.
Pick a date, gather some friends, share your intentions on social media and make the odyssey to the new mecca of meat that is Fogo De Chao in Dunwoody. Special dining rates are being offered to celebrate the new location's opening, so guests can enjoy dinner for $46.50 a person, but only for a limited time. Fogo also offers a "Gaucho Lunch" which starts at $15 a person. More information about dining options can be found on their Fogo Dunwoody page.
Lets raise our forks and knives and be happy that there exists a place so accommodating to our meat eating needs. Happy eating.
@fogorestaurants
#FogoDunwoody