For many young people working in competitive industries, it can be hard to know if you are on the right track. Career progression can be slow with little to no recognition for their hard work. This is where Forbes comes in. The 30 Under 30 series honors the brightest young talents from across the country in a variety of different fields. The 2018 series was recently released and, as has so often been the case in recent years, features a large number of young talents from Atlanta, Georgia. The city has a history of producing young talent in a wide range of different sectors and that doesn't show any signs of stopping.
It's a difficult period of time for many young people. With high unemployment figures, rising college debt and decreasing wages, it has become harder and harder for young people to get ahead. Add to that perhaps the biggest generational divide between children and their parents since the 1960s and you've got a recipe for disaster.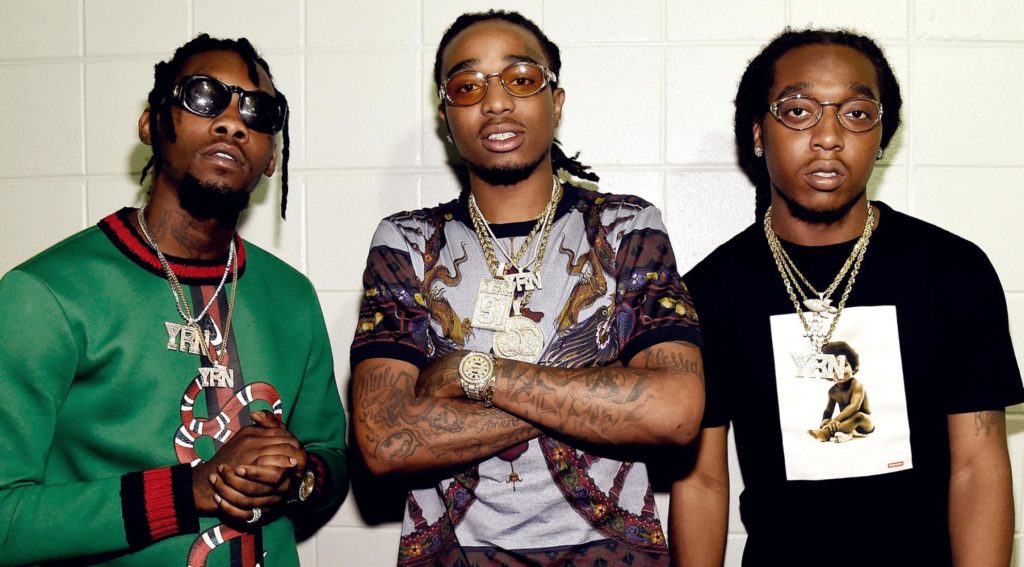 But it's not all doom and gloom. Success and money will always go hand-in-hand and in a world where there are more millionaires than ever before, more and more young people are joining the elite. Recent research by Betway casino online has found that the average age a person makes their first $1,000,000 is 37. Many people will join the seven-figure club later in life which means that many more will do it earlier. Atlanta is a real hot spot for that. A study by Fortune found that Atlanta is the city with the tenth-highest number of households worth over $5 million dollars.
Many young people are getting ahead and as has become a yearly tradition, Forbes has shined a light on these prodigies. Every year, the 30 Under 30 series catalogs thirty of the brightest young sparks in a wide variety of different industries. From art & style to science and venture capital, young people are thriving and many are making a lot of money in the process. 2018's list was recently released and, as has often been the case in recent years, features more than a few Atlantans.
30 Under 30 first started in 2012 and back then, it featured the young person perhaps most associated with Atlanta today, Donald Glover.
"I just try and do stuff that I would like. That's the goal," Glover said in his interview with Forbes back in 2011.
"Everything I've ever done or tried I've thought, 'if I was a kid, I would spend money on that'."
Needless to say, Glover's 'rising star' title of the time has been proven correct. Since that profile back in 2011, Glover has released two critically-acclaimed albums, won two Emmy Awards for directing and starring in FX's Atlanta, and was cast as a young Lando Calrissian in the upcoming film Solo: A Star Wars Story. Glover was one of the first success stories of 30 under 30 which attempts to catch rising stars before they truly shine.
Since that inaugural edition of 30 Under 30, Atlanta has been consistently represented in a wide variety of different industries. In 2016's edition, the most prominent feature in the Manufacturing & Industry sector was Atlanta-resident, Jewel Burks. The entrepreneur had previously worked at Google before taking up a job McMaster-Carr, an industrial parts distributor which struggled to identify and locate its products.
"I was surprised that there was this huge company that was having fails in their technology on a daily basis, she said in her Forbes profile. "I wanted to create a better way."
So she developed PartPic, an app which uses computer vision technology to identify and locate different industrial parts from a catalog of hundreds of thousands. Burks even showcased the app to President Obama during the inaugural White House Demo Day before selling PartPic to Amazon in 2016.
Fast forward to 2018 and Atlanta has represented once again in the 30 under 30. Julio Jones gets a spot in the sports category, Migos can be seen in music and Lakeith Stanfield is given a spot in the Hollywood & Entertainment category after his breakout role alongside one Donald Glover in Atlanta.
One of the big success stories of 2018 is that of Sean Henry and Jacob Boudreau who together founded Stord, a storage, and warehousing company. Stord doesn't own any warehouses but its software puts companies in need of storage and distribution in touch with warehouses which have space.
"We want to build the global network for distributing products," Atlanta-born Henry said in his Forbes interview.
"We're young founders, like you know. We think it could be a multi-billion-dollar business."
If the history of success stories is anything to go by then that doesn't seem completely out of the question. Forbes' 30 under 30 showcases some of the brightest young talent in two dozen different industries from across the country. It's a simple idea but one which has put many young people on the map with Atlanta, Georgia housing more than its fair share of prodigal talent. From famous names like Donald Glover to entrepreneurs like Jewel Burks, let's hope that this remarkable run of Atlantan success continues on for many years to come.