If you weren't aware, Marvel released one of their best films to date back in 2014. A little known group of criminals and misfits, not a lot of people knew existed, took the world by storm. Flash forward two years and the Guardians Of The Galaxy have become just as recognizable to fans as Iron Man did in 2008.
Today Marvel Studios and BRILLIANT director James Gunn, released the first official poster and teaser to the highly anticipated sequel Guardians Of The Galaxy Vol. 2. Many people believed that we wouldn't get an official trailer until the release of the upcoming Dr. Strange film. Technically that is true, since these are both teasers, but with the hype building behind this film… this is good enough.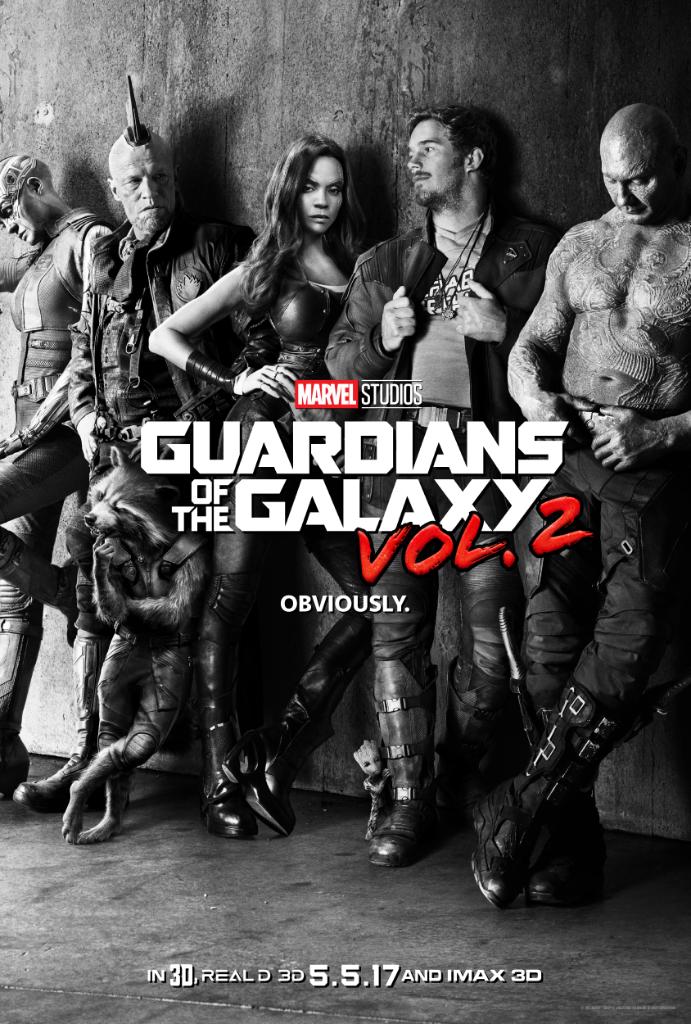 As you can see, all the original members have returned: Peter Quill/Star Lord (Chris Pratt), Gamora (Zoe Saldana), Drax the Destroyer (Dave Bautista), Rocket Raccoon (Voiced by Bradley Cooper) and the ADORABLE Baby Groot (Voiced by Vin Diesel) holding on to Star Lord's shoe. They are also accompanied by OG comic book guardian Yondu (Michael Rooker) and Gamora's sister Nebula (Karen Gillian).
Now if the poster wasn't enough to wet your appetite, Marvel released an actual teaser alongside the poster. Check that out below for more awesomeness! As if you didn't need another reason to check it out, this movie was filmed entirely in Georgia! Guardians of the Galaxy Vol.2 releases in theaters May 5, 2017.