John Benjamin Harris aka "John De Kid" passed away yesterday after being involved in a deadly crash with a DUI driver. John De Kid will go down as an online Atlanta legend, he's mostly known for being in every girls DM's inside Atlanta's I-285 perimeter.
With today being April Fools, many thought this was a joke. Long live De Kid.
Read the AJC story below.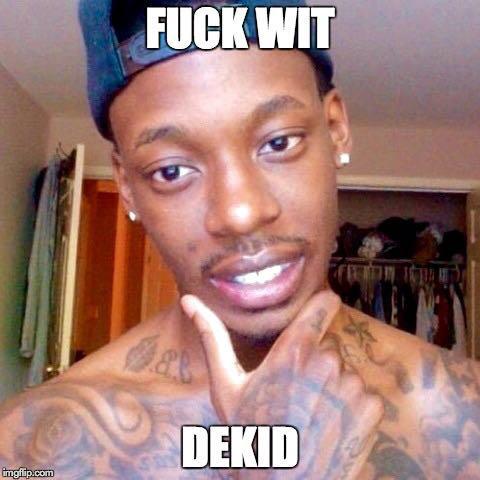 Here's the story posted by AJC.
A 21-year-old Cobb County man is accused of causing a crash that killed one of his passengers and left four others injured, police said Wednesday.
The two-vehicle crash happened late Tuesday on Windy Hill Road near the intersection with Jean Place, Sgt. Dana Pierce with Cobb police said.
Investigators believe Quantae Lanard Adams was driving a black 2014 Chevrolet Camaro southbound on Windy Hill Road when he attempted to negotiate a left-hand curve, Pierce said. The Chevrolet began to spin, crossed the concrete median and traveled into the northbound lanes of Windy Hill Road, where it collided with a maroon 2002 Pontiac Montana, according to police. The Pontiac had been driving northbound on Windy Hill.
Adams was not injured. But one of his passengers, John Benjamin Daniel Harris Jr., 22, of Annapolis, Md., died. A second passenger, Derrick Souffrant, 24, of Uniondale, N.Y., was treated for serious injuries sustained in the crash.
The driver of the Pontiac, Bernardo Alvarez, 36, along with two passengers, including his wife and minor child, all of Marietta, were transported by ambulance to WellStar Kennestone Hospital, where they were treated for minor injuries.
Adams, also of Marietta, was arrested and charged with vehicular homicide in the first degree, failure to maintain lane, driving on a suspended license, DUI, serious injury by vehicle and giving false name and date of birth. He was booked into the Cobb jail, where he was being held without bond Wednesday afternoon.