You always see people throwing their 'message in a bottle' at sea but do you ever hear about people finding the message? Well this happen for an Atlanta couple recently when Frechmen, Phillippe Leclercq stumbled upon a bottle while roaming Cap Ferret in Southern France.
The message read, "Ben & Julie Forever".
Ben and Julie Johnson got married back in 2012, while they were cruising the Caribbean Islands. The couple were on the back of the ship when Ben decided to write a note to throw in the ocean. "I am going to put this note in a bottle and see if someone finds it," Ben said. They placed a one dollar bill inside with a phone number.
Phillippe Leclercq, texted the couple: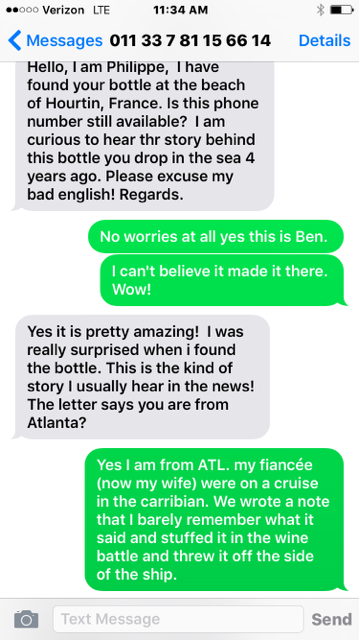 "It was really neat to see the photos after four years," said Juile. The couple texted back and forth with Phillippe about the bottle. "We played the lotto last night with the numbers on the date we sent the note, our wedding date and our daughter's birthday." The couple did not hit any of the numbers, but had to play due to the nature of the entire days events. The couple married in May 2014.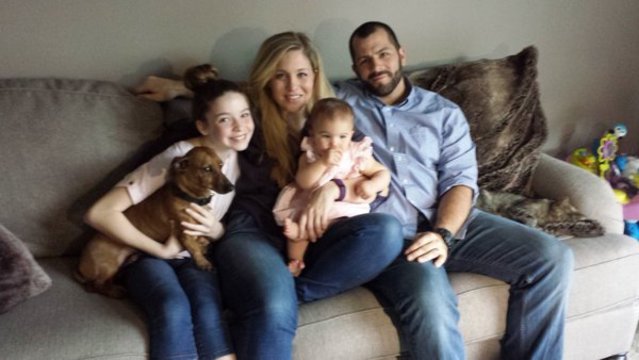 Via Fox 5 Atlanta