Today was the grand opening of the new Mercedes-Benz headquarters located in Sandy Springs, 14 miles outside of Atlanta. MBUSA president and CEO Dietmar Exler welcomed some of Atlanta's most important faces to explore the new location including the likes of Governor of Georgia, Nathan Deal and recently elected Mayor of Atlanta, Keisha Lance Bottoms.
"All the stars are aligned. Our new Atlanta headquarters marks a highpoint for Mercedes- Benz in the U.S. market," said Dietmar Exler, president and CEO of MBUSA.
"Not just in terms of being the leading luxury brand in the U.S. for the past two years, but also in terms of this building which is designed from the inside out to enable a creative, innovative and empowered workforce more representative of a start-up than a conventional corporation."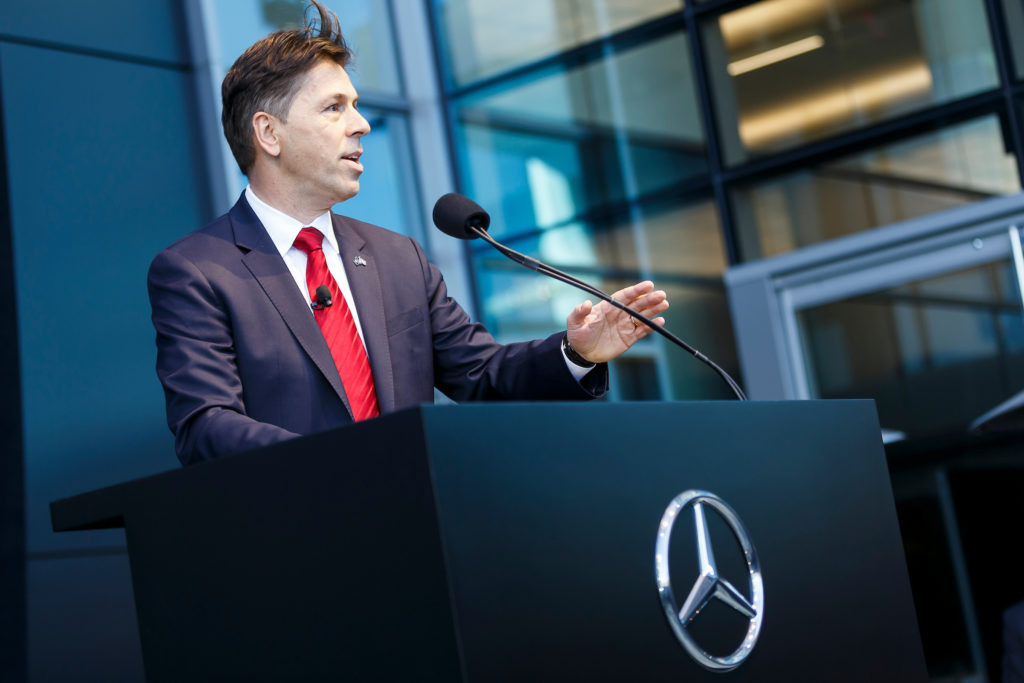 This amazing 200,000 square-foot facility had a modern aesthetic that made me feel like I was in the middle of a Black Mirror episode. For example, the whole building is made entirely of glass supported by steel, glass that runs the full length of the building.
There's a coffee bar with its own barista and today they served Atlanta's favorite, Octane Coffee. There's also a restaurant-quality cafe, an on-site child care facility with a playground and a 5,000 square foot fitness center with trainers just in case you want to lift some weights after pushing your Benz around all day.
"What a beautiful building this is! It's hard to top the seal of approval from the world to have Mercedes-Benz choose Georgia as its headquarters," said Governor Nathan Deal.
"Your service projects in the community have made you great neighbors, and we appreciate the Southern hospitality."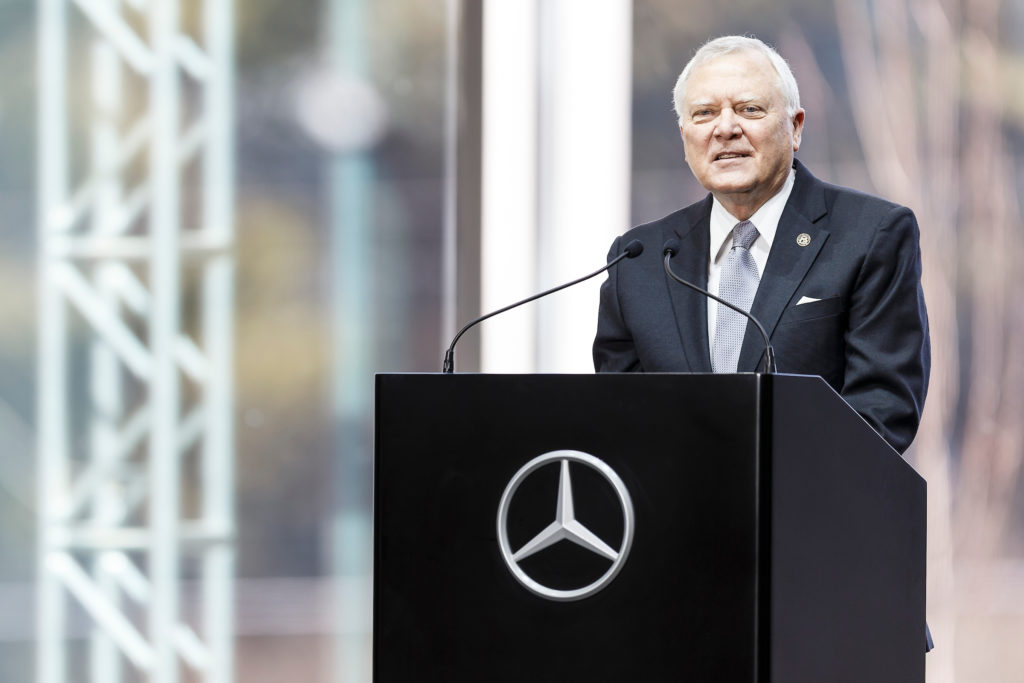 If you ever get time or if you're in Sandy Springs, you should definitely drive by to see the new location, it's really something to see! Check out more images of the new headquarters below.
This slideshow requires JavaScript.