It's a Saturday night in Statesboro, the usual buzz and excitement is there except most of it was packed in Hanner Field House for the annual UPB (University Programming Board) Spring Concert. This year's theme is Spring Bling and rap phenom Migos are headlining. The stage was set and the lights are on, but Migos are nowhere to be found. Hours later, Migos finally show on stage and begin the concert.
However, hardly a half hour later the stage manager tells the DJ to cut the music and Migos were escorted off stage.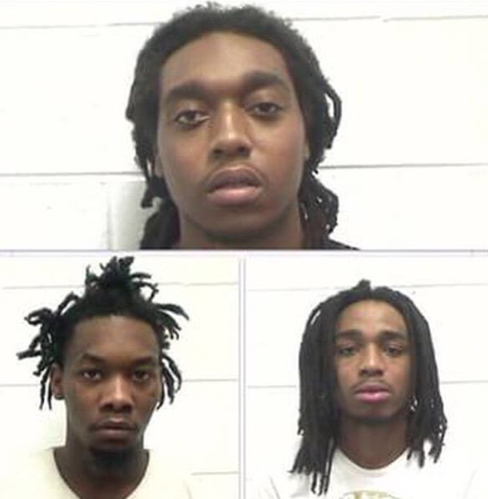 Police immediately began questioning the rap trio and their entourage. Authorities arrested two of the members; Quavo and Offset, as well as a few members of the entourage. The charges? Possession of a firearm by a convicted felon (felony), carrying a loaded gun on campus (felony), possession of cocaine (felony), possession of Oxycontin (felony), possession of codeine (felony), and possession of marijuana (misdemeanor). (via RollingStone)
Offset and Quavo were held in Bulloch County Jail awaiting a bond hearing. Monday morning a Bulloch County Judge denied the rappers bond.
Shortly after the arrest the Migos tweeted "#Fuck12" and "#FreeMigos" was trending for some of the weekend.
The whole situation is an ironic joke. Migos tweeting "#Fuck12" as if it were the officers' fault the rappers were breaking the law. Mixing drugs, alcohol, and guns is putting the lives of students in danger, especially when Migos have been involved in shootings before. Why is there a lack of self-accountability among the trio and similarly others who get arrested and act as if they're the victims? Is it the recent string of news stories portraying police as corrupt and abusive creating a distrust between civilians and cops? Or maybe it's the culture among trap music of a Scarface mentality that drug dealing and violence is okay and anyone who gets in the way is wrong and oppressive? I think it's a mixture of both. Some people have become more distrusting of authority and this has led many of those same people who do get in trouble to victimize themselves rather than take responsibility and realize that what they did was wrong. Add in a popular music genre that glorifies crime and you have the old Rock n' Roll mindset that "The Man" is out to get you.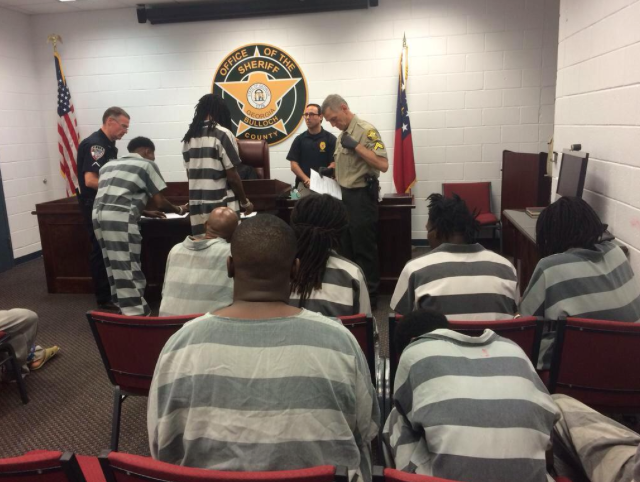 Migos were recently featured in Noisey's Atlanta series that spotlights the Atlanta rap scene and it's relationship with drug trafficking. The Migos were shown guns and drugs a plenty inside their plush Eagles Landing country club home. Migos were a liability to begin with and Georgia Southern UPB did their best to cover all their bases on risk management, but they were unable to control the Migos themselves. Thankfully, Statesboro PD and arrested the rap group before there was any real problem.
Author's Note: I am in no way a perfect person and have broken the law before and I have paid my price. What Migos did was wrong and endangering and they, like myself and others before them, have to take responsibility for their actions or else Migos will only perpetuate a cycle of crime and distrust for authority. I also enjoy trap music and think Migos can have a bright future, but not everyone is as lucky as Gucci Mane to have success even while in prison. Also, my views and beliefs in no way reflect those of GAFollowers.