Recently there's been a lot of controversy in south Georgia involving the American Flag. A video surfaced last week of a woman, Michelle Manhart, being detained by police on Valdosta State's campus after taking away an American flag from protestors who were seen stepping on the flag.
Michelle ended up being banned from Valdosta State's campus and all activities.
In a statement posted on the college's website, Valdosta State University President William J. McKinney said the American flag "represents everything that is best about our country" but said "the demonstrators had a right to do so."
Today students began to rally on Valdosta State's campus in support of Michelle Manhart.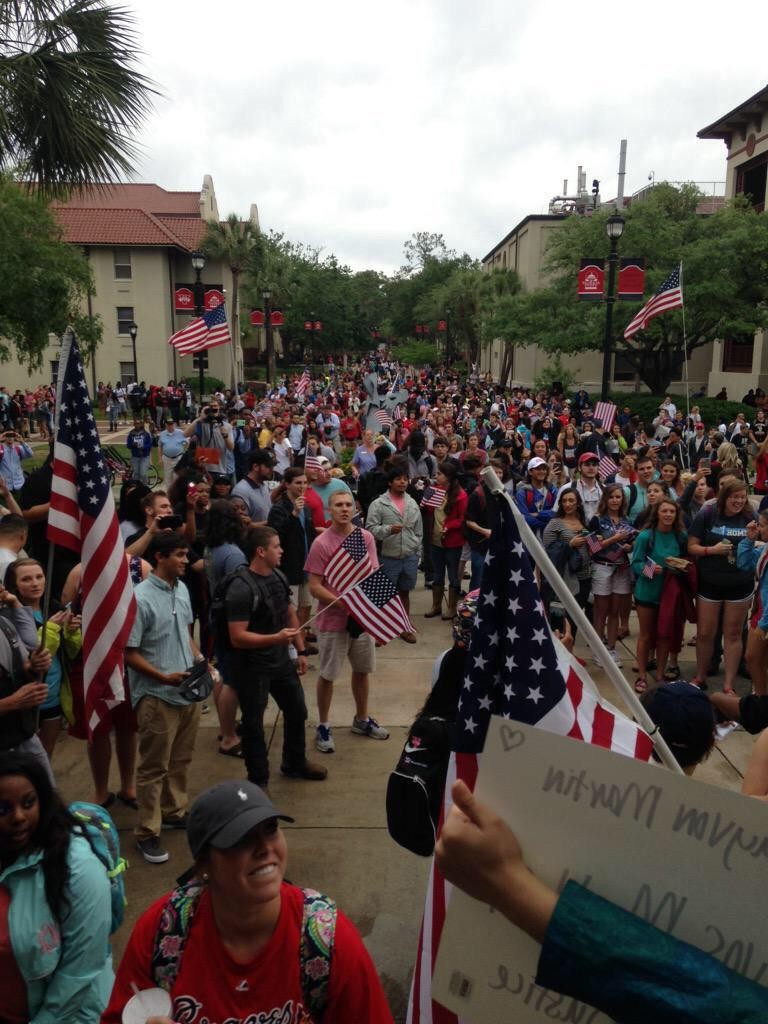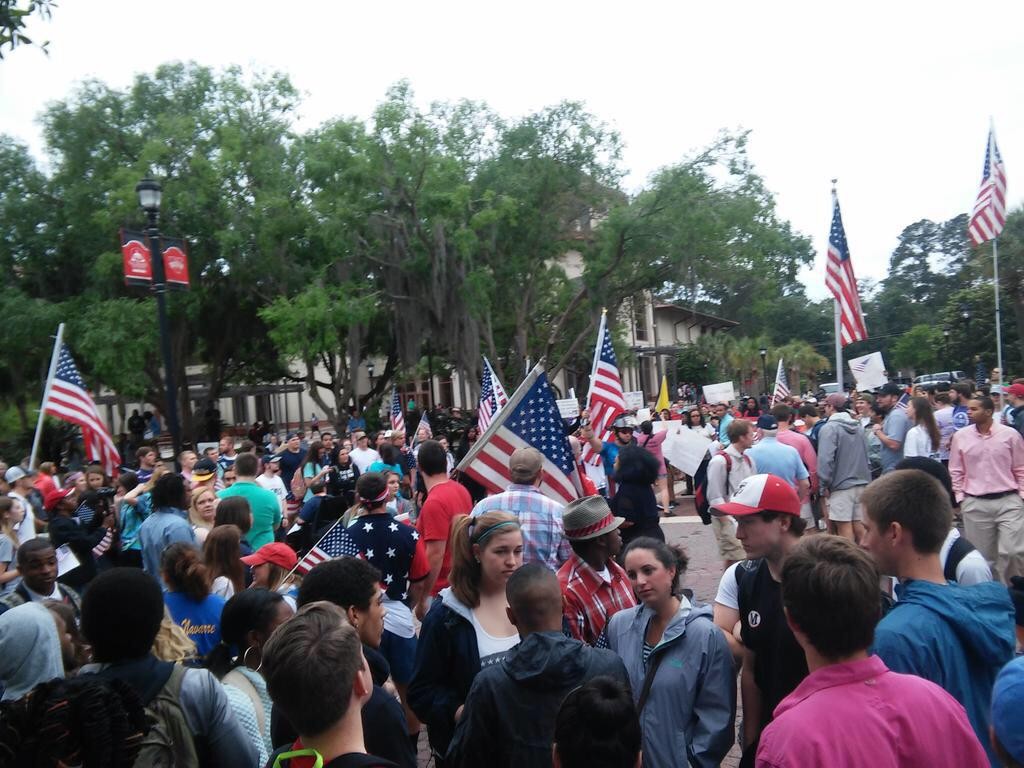 Valdosta state right now pic.twitter.com/8wYz70sHHo

— ♎️ (@SmittyMcLovin_) April 20, 2015