Halloween may not be your favorite holiday. In fact, you may even despise it. You may hate the children dressed as things they're not, yelling "give me candy!" (Yet somehow disguised as the good ol' "trick or treat" line), you may despise even more the parents who participate in such foolishness. However, despite how much or how little you like Halloween, everyone loves a good ghost story. And what's better than a ghost story that takes place in your very own home?
 Before you continue reading, please beware that the following spooky stories may induce serious curiosity and wander about some of Georgia's well-known towns. These alleged ghost stories have been passed down and repeated over decades, and are just listed below by means of informing those unaware. Please know that I am not claiming any other stories as myths, or these stories as the only possible reasons as to why these locations evoke such an unsettling atmosphere about them. But, 'tis the season for some great ghost stories, so if you're intrigued and not fazed by the potential threats of the afterlife, please enjoy.
432 Abercorn Street, Savannah Georgia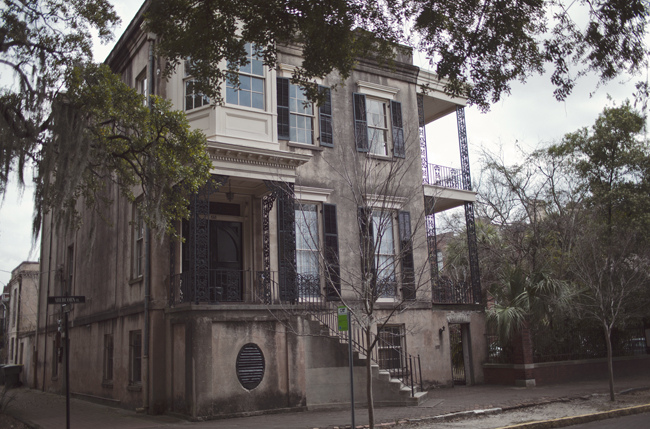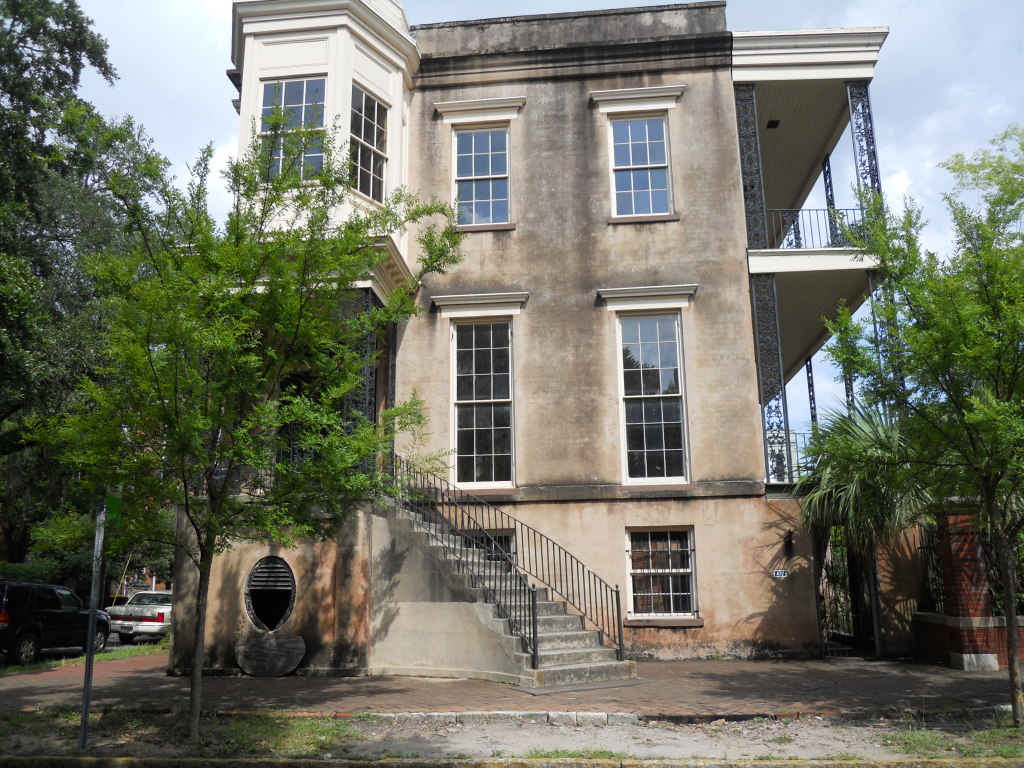 Savannah is easily labeled as one of the most haunted places in the United States due to its immense history that we have been able to preserve throughout the years. If you've ever been to Savannah and had the joy of going on a Ghost Tour at night, more than likely, one of the stops you made was this truly haunted house. The building, located in Calhoun Square, dates back to 1868, when it was allegedly built for General Benjamin J. Wilson – a veteran of the Civil War. Amongst the General's family were 2 daughters – one of which who always obeyed her father, always did as was told, and lived a long life to the age of 80. The other, however, was quite more rebellious in that she insisted on playing with the children across the street at the Massey School (which is still standing and used as one of the oldest public schools in Savannah) – all against her father's will.
As punishment for her disobedience, her father tied her up in a chair in front of the large window of the bottom floor of the house and made her watch the children across the street playing together. As the child sat motionless for days on end, the dehydration and heat of the sun pouring through the window caused a heat stroke and cost the young girl her life. Her father died years later in the house as well, but from natural causes. Though both were buried at an unknown graveyard, according to many, they have yet to leave this house.
Legends report that if you are brave enough to visit this location, not only will you be overcome with an undeniable sense of discomfort, but that you may even feel an odd interest in the house itself. Some tourists have reported feeling drawn to the house so much that they felt it was pertinent that they stand on the front porch, as close to the open window you can be. These same folks are also the ones who will report of seeing the little girl dressed in a white dress (of course, because every little girl involved in something scary always seems to be wearing a white dress), still tied in the chair sitting in front of the window staring out at what was once a playtime she was forced to miss out on.
St. Simons Lighthouse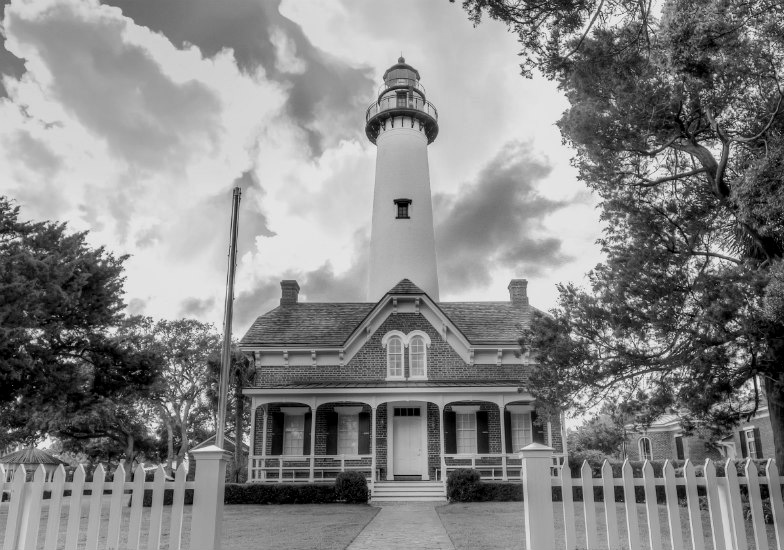 Located on the coast of St. Simons Island, this lighthouse dates all the way back to 1872.  Though it is still a working lighthouse, and tours are offered daily – not many members of the public seem to be quite as drawn to the lighthouse as before – especially once the sun goes down.
In 1880, a violent episode between the head keeper, Frederick Osborne and his assistant, John Stevens, leaves the lighthouse as the fourth most haunted lighthouse in all of America. An argument between the two men, due to some inappropriate comments about one another's wives, was ended with a single gunshot fired from Stevens' gun. Stevens was acquitted with murder, but the charges were mysteriously dropped when the jury was informed of the circumstances of the case. He continued to tend the lighthouse for days and nights to come, only to quickly realize that despite his perceiving, he was not completing these duties alone. Osborne's spirit was still very active in the lighthouse – perhaps due to his unforeseen death, his footsteps could still be heard walking up and down those eerie 129 steps to the top, every day and night to assure the functioning of the lighthouse.
Those who still take their time to visit the lighthouse will be welcomed with an interesting and informative museum of the lighthouse's history – alongside the opportunity to journey up the lighthouse to capture an impressive photograph. Though I can't promise you'll hear or see anything impressively spooky, several uninformed visitors have reported of an odd essence about the lighthouse, perhaps as if there is a haunted story that lies within its circular walls. Some say that if you choose to visit the lighthouse at the right time, the sounds of Frederick Osborne going up and down the stairs just may echo in your ears for the rest of the night.
The Partridge Inn, Augusta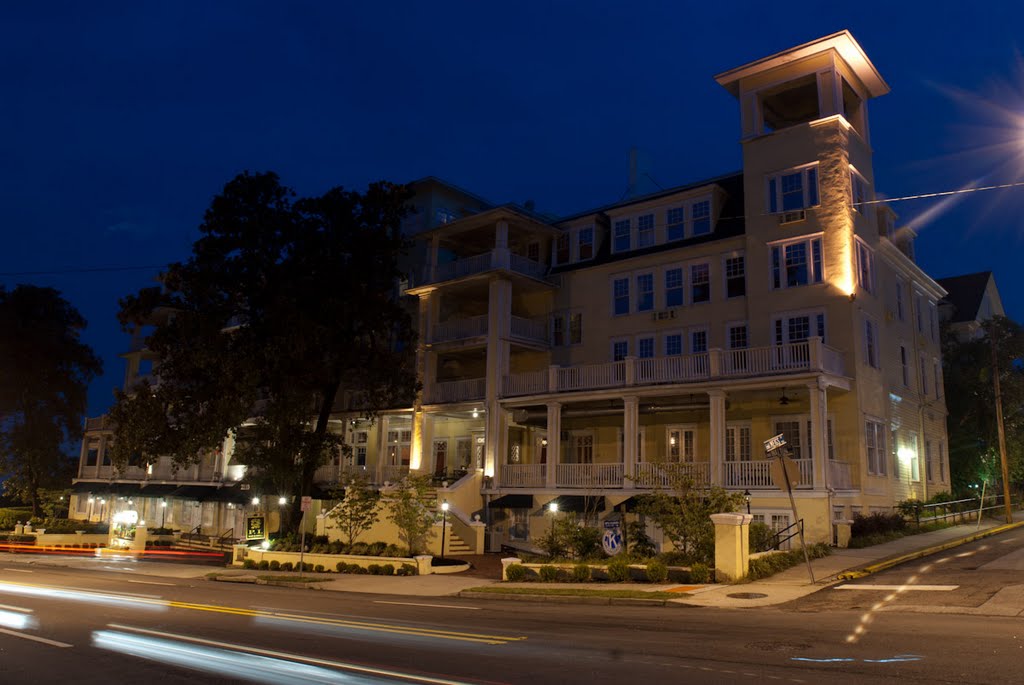 If you ever catch yourself in Augusta, say after a long weekend of seeing some beautiful mountains, what better hotel to crash at than a haunted one?
The Partridge Inn, in Augusta, is claimed to host a beautiful bride-to-be from the 1800's. This sweet young girl, with long brown chestnut hair, walks around the hotel meaninglessly, whining and crying to herself over her fiancés death. Had he not died in a mistaken shooting incident while she was getting ready for the wedding, perhaps she wouldn't have suffered from a miserable heartbreak. But instead, she is bound between the walls of The Partridge Inn, still wearing her wedding dress, haunting any other brides-to-be (or anyone, really) that comes in her path.
If this challenge intrigues you, you'll be pleased to know that the Partridge Inn is a nice, acclaimed 3 Star hotel with low rates and room service. If you're lucky, maybe you'll have a young brown-headed girl who tends to you during your stay.
Central State Hospital, Milledgeville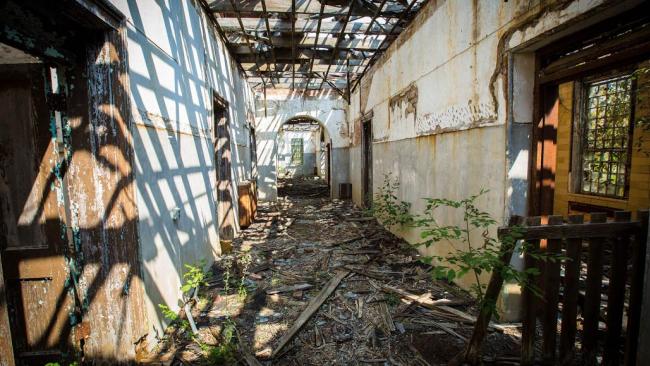 Photo credits: http://themoonlitroad.com/central-state-hospital-milledgeville-georgia/
The Central State Hospital, located in Milledgeville Georgia was previously known as the Georgia State Lunatic, Idiot, and Epileptic Asylum, the State Asylum for the Insane, and then the Georgia State Sanitarium. The eerie building still stands today as the largest mental health institution in the United States.
When it first opened, in 1842, the sparse physicians were welcoming to any and all patients with several misunderstood diseases into their psychiatric home. Due to the popularity and density of Milledgeville during this time, overpopulation of the hospital demanded an expansion of construction for account for the seemingly infinite number of beds. By 1872, the hospital included a ratio of 112 patients per a singly physician – meaning the understandable decrease in patient care. The patient population overwhelmed the hospital staff so incredibly that the physicians and nurses would neglect structural maintenance and even some of their patients in false hopes of attending to each patient equally. The building became dilapidated due to mistreatment, weather, and enraged patients – some purposefully destroying the site in hopes of grasping the attention they so desired.
It shouldn't surprise anyone to know that there are up to 25,000 patients buried on the 1,000 acre site. Some patients are still said to be waiting for their revenge – upset and enraged of their mistreatment during their stay at the esteemed Lunatic Asylum.
The Asylum itself still stands today, decaying and haunting any who dare to come close. Access to the deserted buildings is monitored for safety reasons. Several reports of voices, strange sightings and occurrences revolve around the spooky ground – especially the empty grounds where the deceased patients lie. Some local folks of Milledgeville have put together a haunted tour that takes place on Halloween that focuses partially on the history and possible paranormal activity that surrounds this spine-chilling site.
Despite your beliefs in a paranormal world existing among us, it is still an interesting idea on how these stories came to be. Perhaps the history of our home state is useful in knowing exactly what it is we are living amongst. In fact, I invite you to research some previous events that may have taken place in your hometown – you may be surprised to know just who or what could still be existing amongst you.