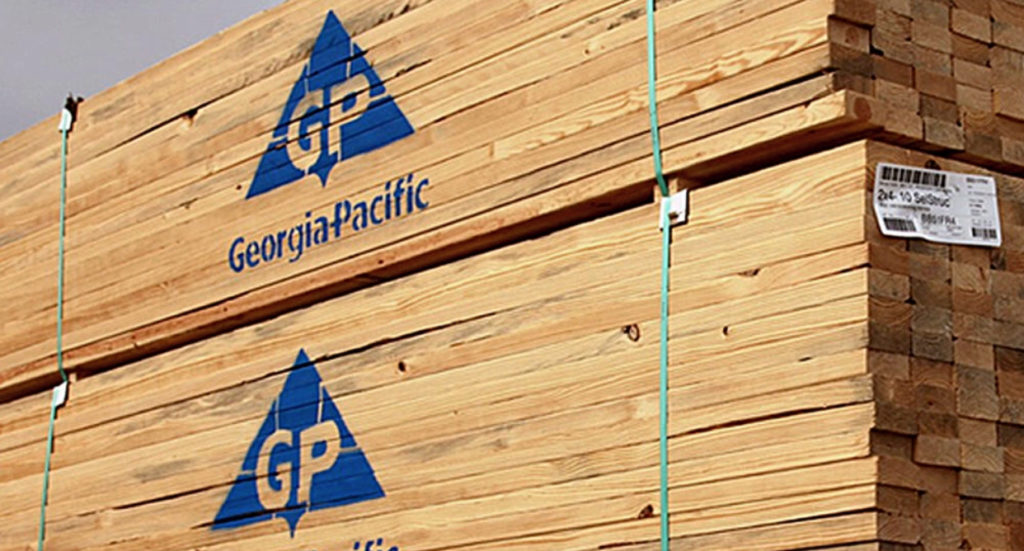 Georgia Pacific recently announced a new lumber facility is coming to Dougherty Industrial Park in Albany, Ga. This is GP's third new softwood lumber mill announcement in 12 months, following investments at Talladega, Alabama and Warrenton, Georgia. This facility fits the vision to capture market growth opportunities as a leading lumber supplier.
Construction on the $150 million, 320,000 square-foot, facility is scheduled to begin by the end of this year with an anticipated startup in late 2019. Once it is fully operational, the plant will employee more than 130 full-time employees and generate an estimated $5 million in annual payroll.
Fritz Mason, vice president and general manager, Georgia-Pacific Lumber said, "Albany was an attractive fit for this facility because of the talented workforce in the region; the cost of doing business; proximity to raw materials (trees); and access to rail and highways, plus we have received a very warm reception from the leadership in Albany, Dougherty County, and the State of Georgia.
Once in production, the new facility expects to receive approximately 180 log trucks a day and produce approximately 300 million board-feet of lumber a year.
Governor Nathan Deal added, "We are proud that Georgia-Pacific will expand upon its significant presence in Georgia. As one of the nation's most successful brands, Georgia-Pacific recognizes the benefits of operating in the top state for business.
Georgia‐Pacific employs more than 7,200 people at 18 locations in Georgia. Those jobs create an additional 21,440 indirect jobs. Since 2006 the company has invested approximately $1.9 billion in additional capital and acquisitions in Georgia.