A Lithonia, Georgia doctor has been arrested for slanging drugs directly out of the office! Dr. Arnita Avery-Kelly a podiatrist at Podiatric Medical Surgical Services has been arrested for illegal distribution of opioid pain killers.
The drugs were fentanyl and oxycodone.
This came after a 3 year investigation by the Georgia Drug and Narcotics Agency, which visited the doctor's office due to the high amounts of pain killers being prescribed. After the GDNA's visit in 2013, the doctor continued to illegally prescribe patients, between 2013 and 2015 Avery-Kelly prescribed more than 116,500 oxycodone, 41,800 hydromorphone and 400 fentanyl patches according to ATLBIZ.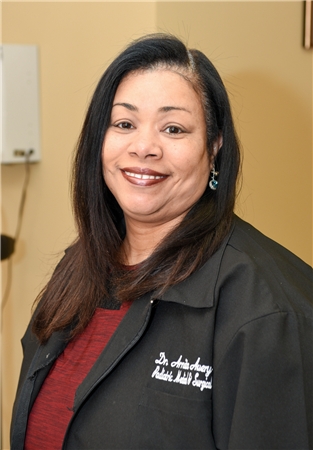 When U.S. Drug Enforcement Administration and Health and Human Services agents came to her offices in April 2016 with a search warrant, the doctor voluntarily surrendered the registration that allows her to prescribe controlled substances.
Avery-Kelly and Lewis are both charged with conspiring to distribute controlled substances "outside the usual course of professional medical practice and for no legitimate medical purpose." Avery-Kelly is also charged with two counts of maintaining a clinic for the purpose of illegally distributing drugs and 57 counts of illegal distribution to three separate customers. Lewis is also charged for aiding and abetting Avery-Kelly for eight of those prescriptions.