Peach Lovers Rejoice!
Nothing says "summer" quite like sinking your teeth into the first juicy peach of the season, so it only seemed right Chick-fil-A featured Georgia's favorite fruit on their menu. Chick-fil-A® recently rolled out two items nationwide that are sure to sweeten up your day. The brand new White Peach Tea Lemonade combines Chick-fil-A's classic Iced Tea and Lemonade with the flavor of fresh, white peaches. They also brought back the Peach Milkshake, a summertime customer favorite, to menus nationwide to help guests beat the summer heat.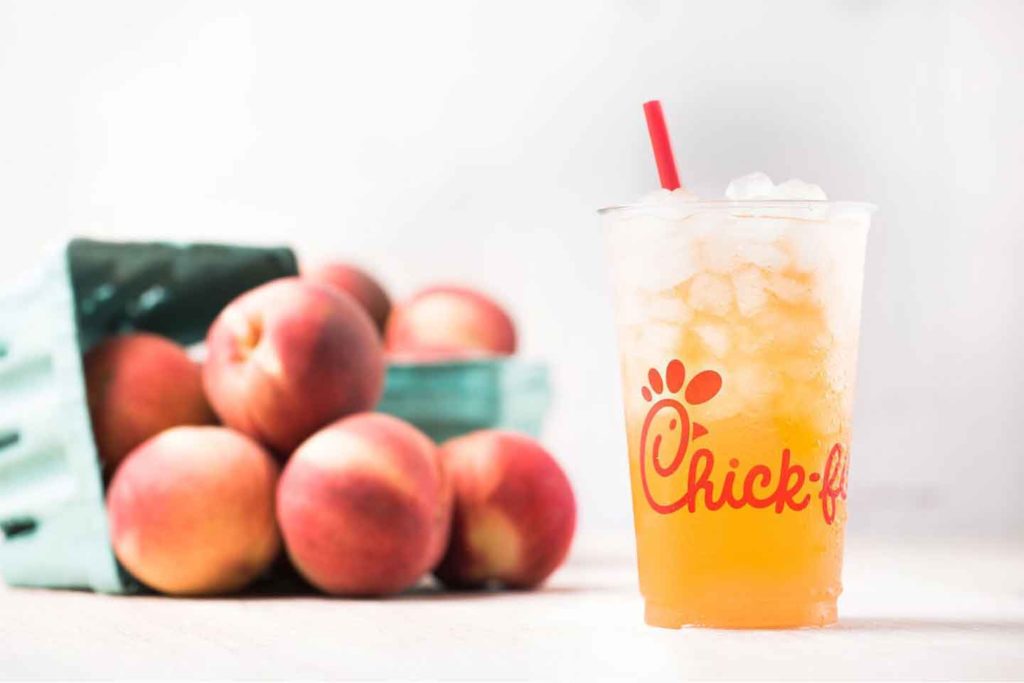 The new White Peach Tea Lemonade has now launched in all restaurants following a successful test in South Carolina last spring. "Customers often order a tea/lemonade combination at our restaurants," said Amanda Norris, senior director of menu development for Chick-fil-A. "This is the first time we're officially adding the popular flavor combo to the menu, with the extra twist of an essential summer taste. The White Peach Tea Lemonade combines all the flavors of summer for a refreshing beverage we think our customers will love."
Why did Chick-Fil A choose white peaches for their new menu item? It is because "they're lower in acidity with a bolder sweetness to their yellow peach counterparts" according to the company. Like the Peach Milkshake, the White Peach Tea Lemonade is only available during the summer. Get them both while supplies last until August 25!
Have you tried Chick-Fil-A's sweet treats? Are you a fan? Let us know in the comments below!