Since its opening in 1979, Taco Mac has become a favorite spot for Georgians all over who love a great game day atmosphere and an even greater beer selection. They offer guests an awesome program called Brewniversity that rewards diners for drinking beer, what could be better? For extremely loyal customers, the owners of the restaurant chain opened a secret, speakeasy style lounge called The Chapter Room.
The concept was simple, an exclusive hideaway for elite Brewniversity members to relax and be wined and dined. Until recently, The Chapter Room had been restricted to members with a high level of points but now the public has an opportunity to check out the sports bar's classy cousin.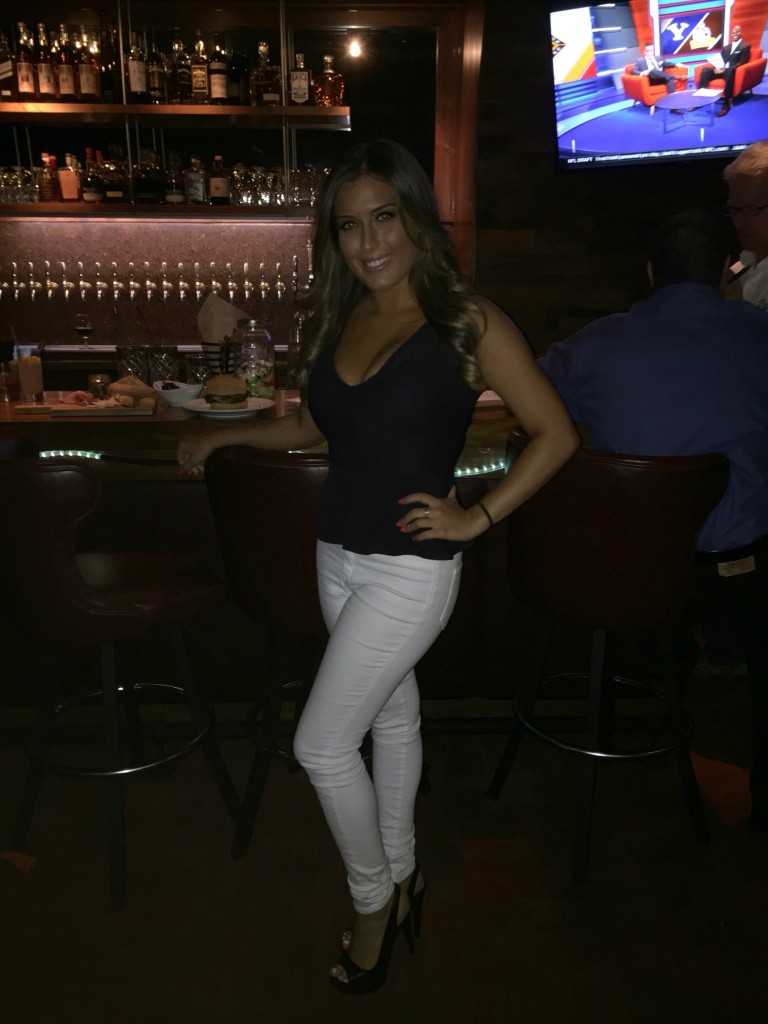 GAFollowers got a chance to visit the spot and try out the brand new menu items that were hand picked for the reopening. To say that I was impressed would be an understatement. To get to the bar, you have to sneak around the side of the building and find the hidden door to the basement entrance which really gave it an old-school speakeasy feel.
The Chapter Room is the perfect combination of homey and sophisticated with cozy, intimate booths throughout the room and a dimly lit bar. The wooden ceiling is curved to make guests feel as if they're inside of a barrel and these unique touches really make for an unforgettable atmosphere that complements the delicious food. The menu at The Chapter Room includes classic American selections like burgers and wings, with an upscale twist, and brand new items for a more daring palate.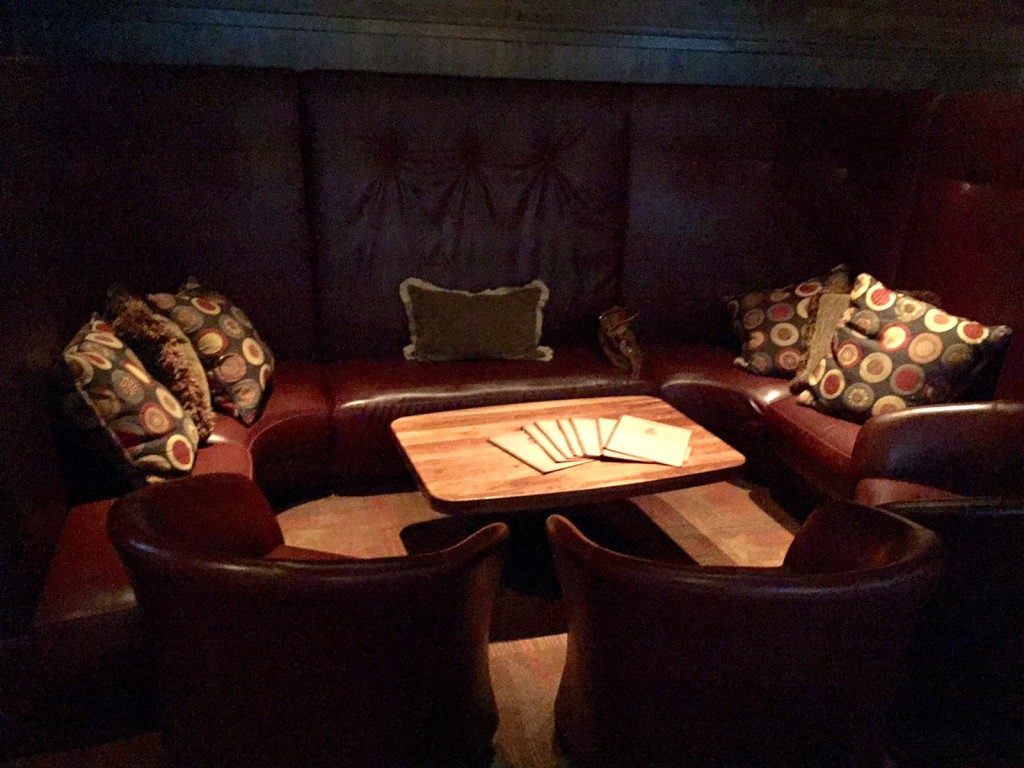 It's definitely nothing like you've ever seen at Taco Mac, you won't find chips and queso here. Instead, try something out of the ordinary like their Blue Devils (AMAZING bacon wrapped dates filled with bleu cheese and almonds and sprayed with bourbon, yes you read that right.) or if you're not feeling too risky, try the Chapter Wings (on the bone wings brined in Samuel Adams Boston Lager.) These were the best wings I've ever had in my entire life, hands down. I can't go on to the next course without mentioning their super fresh salad, the Chopp Chopp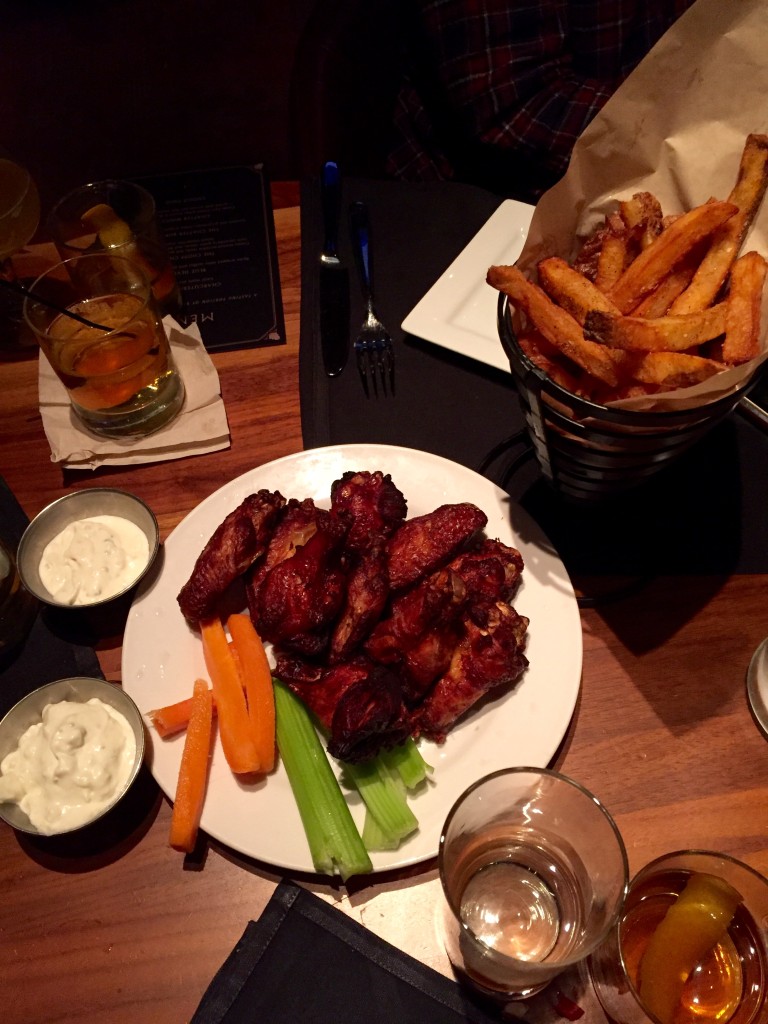 This salad isn't premixed at the beginning of the day, it's brought out in a mason jar and shaken right in front of you. Even for someone like myself who hates salad, I would definitely come back and order this on my own.
For dessert, pair a Choco Taco with Terrapin Tiramisu-Hoo for a more grown up version of an old favorite. All in all, it's safe to say that The Chapter Room will surely become a go-to spot for a night out.
See for yourself this Saturday, April 2nd at 6pm. They will have passed hor dourves with their new menu items and you can also test out their tasty new cocktails, the Collins (a citrusy vodka concoction and my personal favorite) and the Kentucky Blvd (a whiskey drink that'll put some hair on your chest.) The challenge of finding the door is worth it for a night to remember at The Chapter Room.
This slideshow requires JavaScript.