Those of us in Georgia have only seven chances to see TORUK – The First Flight before the show's cast and crew head north to continue their nationwide tour. Here's everything you need to know about this multimedia — and slightly surreal — Cirque du Soleil performance.
Inspired by the Movie
The show is set in the world of filmmaker James Cameron's AVATAR, but there's a twist. It's set thousands of years before the events of the movie take place.
"It's a prequel," said Laura Silverman, TORUK spokesperson. "Whether you've seen the movie or not or even if you didn't like it, there's truly something in this for everyone. You walk into the arena setting and you feel transported into Pandora — which is really what we're trying to do."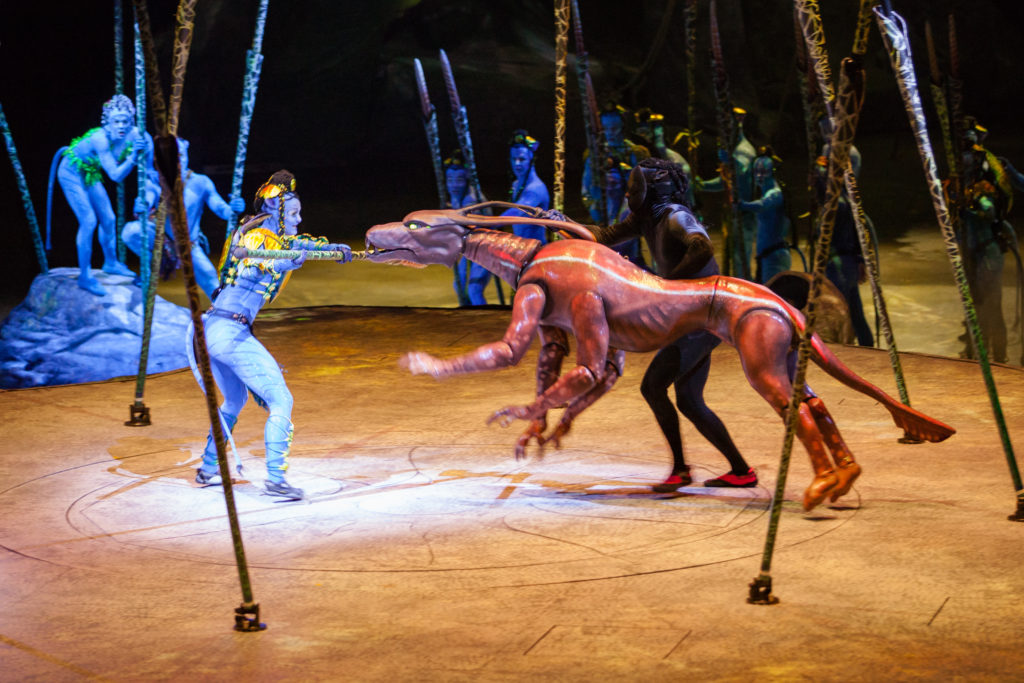 There's a techy twist with this show, inviting audience members to download a free app to immerse themselves in the experience and even participate in the production at a few special times. The performance also incorporates layers of multimedia to recreate the world of Pandora and the Na'vi people.
"With the use of video projections, a special lighting technology called BlackTrax, and an extraordinary cast and crew, each arena is transformed," Silverman said. "The technology used in this show is unlike anything I have ever seen before."
We don't want to spoil too much, but the app has fascinating touches like glowing viperwolf eyes and thunder and lightning.
Art Meets Tech
Besides special effects, the show is incredibly artistic — think gigantic puppets, tribal music and dramatic dance moves. And as always, the international Cirque cast pulls off acrobatic feats that seem to defy the laws of physics. Watch for the last scene in the first act. Silverman said it's her favorite, bringing together all the elements, technical and artistic, including a special bone apparatus made just for this show for the acrobats to perform with.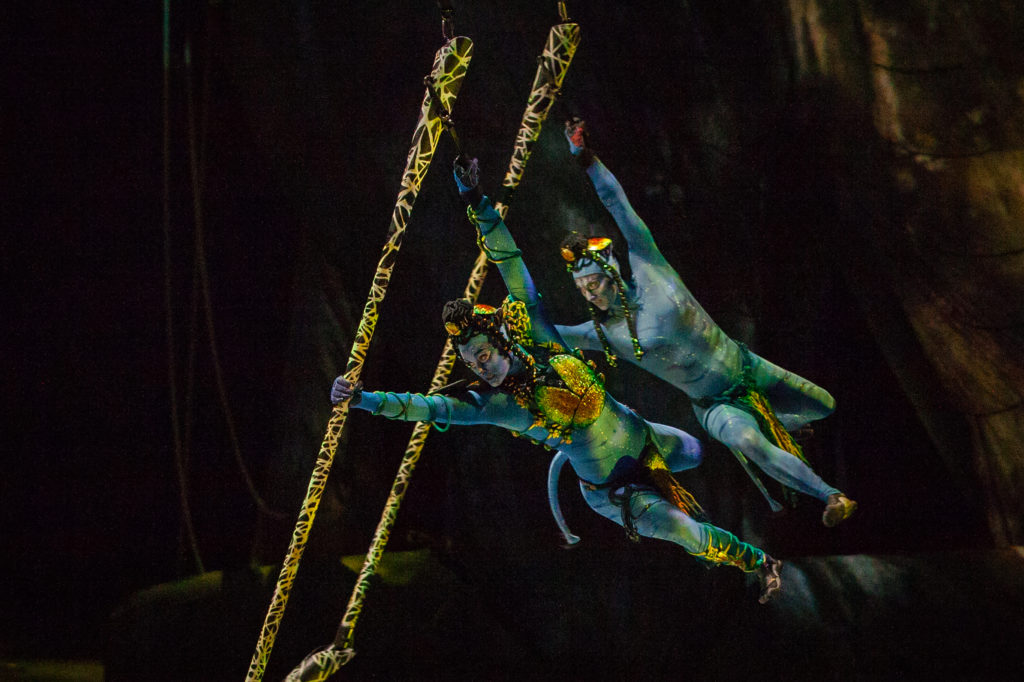 When to see it:
Wednesday, June 15 at 7:30 p.m.
Thursday, June 16 at 7:30 p.m.
Friday, June 17 at 7:30 p.m.
Saturday, June 18 at 4 p.m. and 7:30 p.m.
Sunday, June 19 at 1:30 p.m. and 5 p.m.
Where to see it:
TORUK – The First Flight is coming to the Infinite Energy Arena in Duluth.
Tickets:
Tickets are available online and range in price from $34.50 for seats higher up to $125 for the best seats in the house.