ATLANTA — It sounded like a good idea selling an iPad on Craigslist to get some extra money. But it quickly went south for a Sandy Springs couple when they got rid of their iPad but got nothing for it in return.
It's a crime that has become too common. You advertise an iPad and agree to meet a potential buyer at a parking lot of their choice. But when you meet them, they take the iPad and run. Atlanta Police said there's a robbing crew that has done exactly that several times.
But after their latest robber, they're hopeful they will catch them because the victim caught the entire crime on cell phone video.
advertised his iPad3 for $600 on Craigslist because he needed money to pay for his wife's doctor bills. Anna Olmedo is being treated for a herniated disc, according to Santiago. "I can't afford to make the payments so we decided to sell my iPad," he said.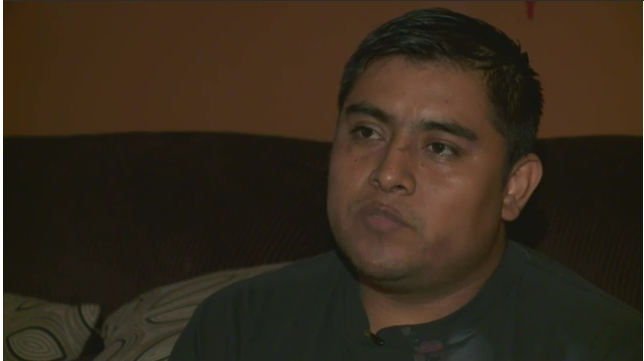 Santiago started texting with a potential buyer:
Buyer: Hi, I'm interested in the iPad is it still up for sell?
Santiago: Yes.
Buyer: I have the cash now…But I don't have the transportation are you willing to come to my home.
Santiago: Where u located
Buyer: Howell mill rd. Off 75
Santiago: Ok. Whats u address?
Buyer: 2788 defoors ferry rd.
Santiago:16Gb iPad Verizon I want 600
Buyer: Ok that's fair.
Santiago: Im on my way .. Ill be there. In 30minutes
Buyer: Ok that's kool
Santiago and his wife and two young daughters drove to the address and met two suspects, about 18-22 years old. After showing them the iPad, they grabbed it and ran.
"I was going to chase him but he's got something in his back so I decided not to do it, it wasn't a good idea," Santiago said. He also said his wife convinced him not to chase the suspects because she told him she had their pictures on her cell phone.
"It just came to my head," Anna Olmedo said. "I don't know why I did it. Olmedo said she had a feeling something might happen. "It's only an iPad," she said.
"I really need the money now," Santiago said. "I have to find other ways to try to get the money I need."
Atlanta Police are hoping the public can help them identify the suspects from Anna Olmedo's cell phone video. Officer Kim Jones said the same suspects are responsible for several similar robberies.
If you recognize the suspects call Crime Stoppers Atlanta at 404-577-TIPS(8477).
You can follow Kevin on Twitter @kgrowson