Mountains or beach? It's the eternal question. Luckily, in Georgia we have both. But if the beaches seem crowded right now with summer travelers, the mountains (and their cooler temps) are calling.
Just two hours north of Atlanta, with the Blue Ridge Mountains as a rather spectacular backyard, Blairsville makes a convenient weekend getaway when you really want to disconnect. Think hiking, country stores, comfort food and acres of beautiful scenery.
Where to eat
You'll need plenty of fuel to scale those mountains, so don't be shy. Fill up at local restaurants serving hearty fare ranging from barbecue to sushi. Here are a couple places you shouldn't miss.
The Sawmill Place Kitchen + Market: This is your farm-to-table destination. They source their ingredients locally so you're eating the freshest food. Even their hot sauce comes from right up the road in Chattanooga. They're famous for their breakfast, so go early to try and beat the locals and out-of-towners who line up for mouthwatering combos of eggs, French toast, sausage and more. Browse the Market while you wait to shop for souvenirs or that special sauce for your kitchen.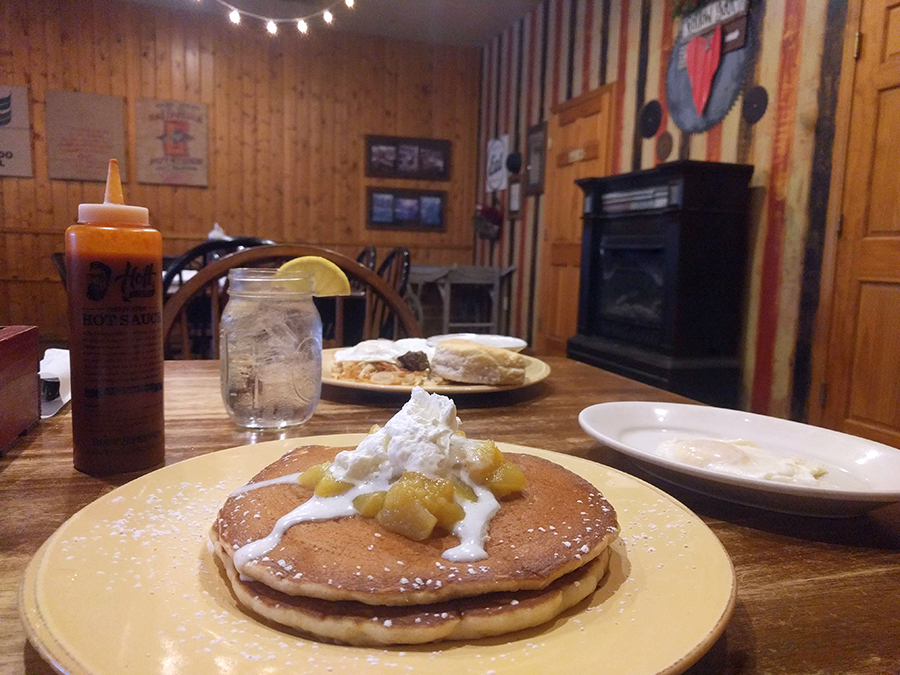 Be sure to try their made-from-scratch biscuits with Sawmill gravy. They have a sides section so you can add on anything not included in your platter, and the service is the friendliest I've had in months. Truly the best way to start your day.
Cabin Coffee of Blairsville: Right after breakfast is the right time to start thinking about lunch — before you head out on the trails. Swing by Cabin Coffee Company, Blairsville's downtown hangout since 2015. Choose from wraps, sandwiches, parfaits and pastries to customize your picnic. But don't skip the coffee. They roast beans onsite from over a dozen countries.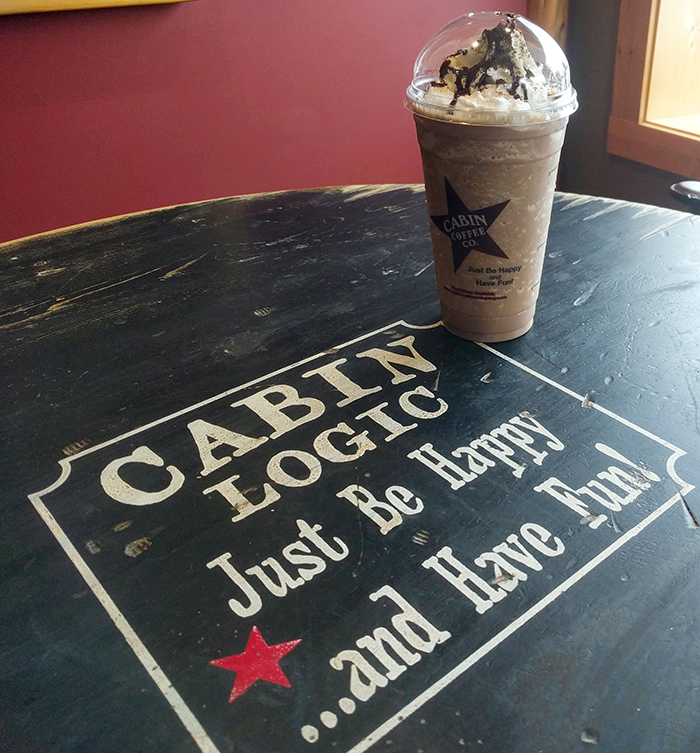 Sandwiches come with chips and a pickle, boxed up to go so you can pop them in a cooler and get on with your adventure. It's all delicious and even better when you're sitting next to a waterfall.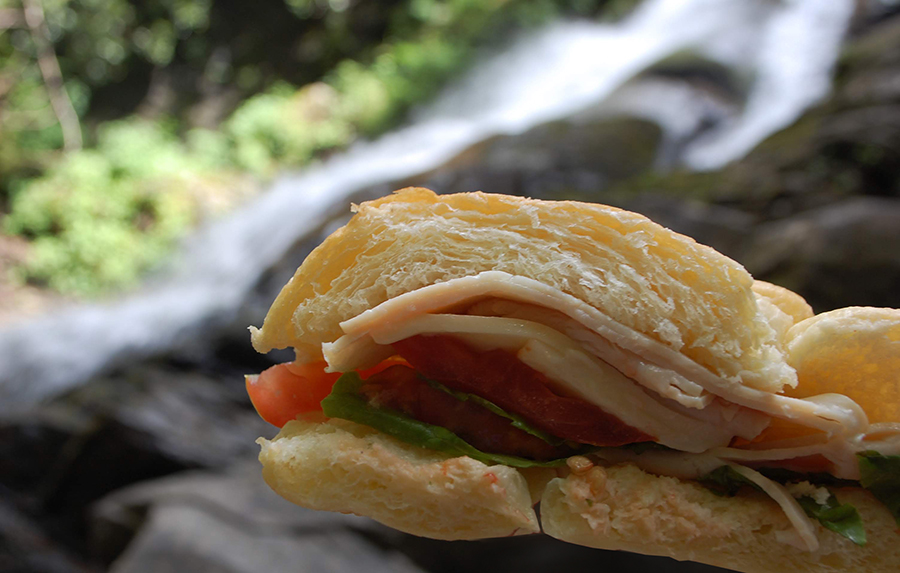 What to do
Don't leave your camera at home. The biggest attraction here is the nature, emphasis on "big."
Brasstown Bald: It's the tallest peak in Georgia, one of those bucket list things you have to do. The hike to up is less than a mile, but it's steep and there's a shuttle to the summit included with admission, so if you opt for the ride, no one can judge you. However you get to the top, the views are incredible. You can see four states on clear days. If it's foggy, try to wait it out by watching the video and touring the museum. You can easily spend a couple hours here.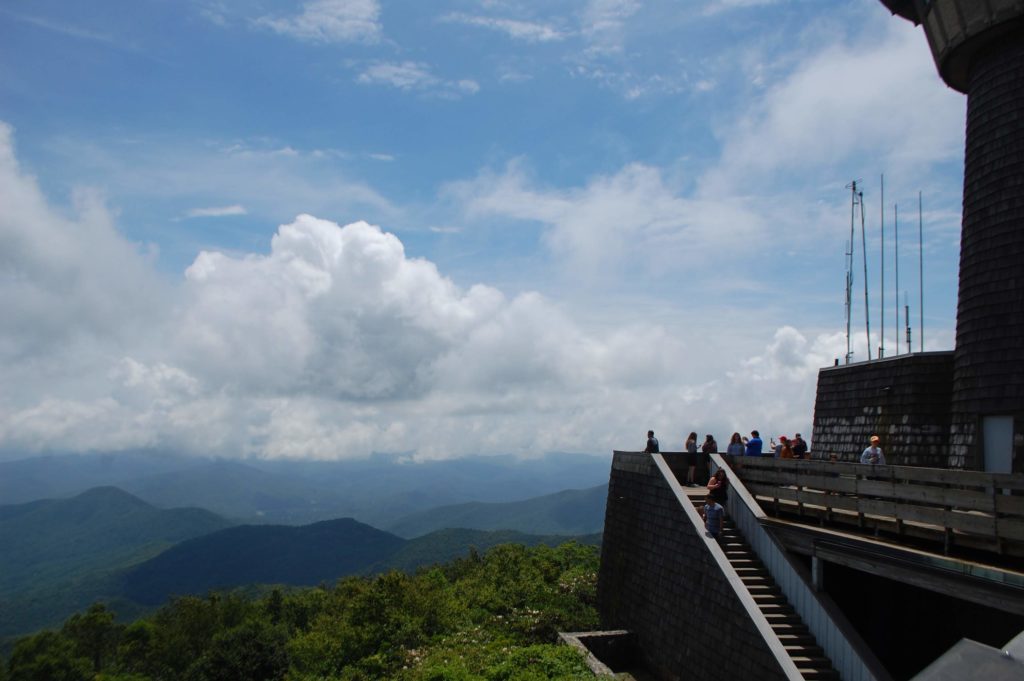 Vogel State Park: There are more than 18 miles of trails at this popular state park, but most visitors head to Trahlyta Lake first. At the far end, a short path leads down to a wooden platform beside Trahlyta Falls. Pick up a parking pass at your local library and you won't even have to pay the nominal parking fee.
Helton Creek Falls: About a mile south of the state park's entrance, you'll see a sign for Helton Creek Falls. Turn into what looks like a rural subdivision and follow the road to the end, where you'll find the trailhead. At about a quarter mile, this hike isn't long, and the payoff is two Instagram-ready waterfalls.
There's a lot more to do if you have time. More waterfalls. Wineries. A moonshine distillery. The Sunrise Country Store is a favorite, a local icon dating back to the 1920s.
But don't stay out too late because…
Where to stay: Copperhead Lodge
The cabins in Blairsville are a destination all their own, especially if you pick the right one.
Rustic meets better-than-home comforts, the cabins at Copperhead Lodge are fun. That's just the best way to describe them. The decor is country and quirky (like a toilet paper holder styled from faux antlers and a road sign for Hawg Heaven Highway). But the amenities are thoroughly modern. Plush, spacious beds, fully equipped up-to-date kitchens, a hot tub if you choose, flat-screen TVs galore — you won't want to leave.
And you don't really need to. They have a restaurant, pool, live music on some nights, and the cabins are stocked with entertainment. Bring your friends and cook out on the grill, enjoy a game of darts or pool, and then kick back on the screened-in porch or by the fire pit. It feels like a place to have a party. And more than that, it feels like a world away from the everyday rush back home.
They also have beautiful sunsets at the lodge, I'm told, so keep your eyes peeled in the evening. If, like me, you miss the sunset because of clouds or rain, don't worry. You'll be back. The mountains are supposed to be even prettier in the fall.