ATLANTA, GA (January 14, 2016) The Shops Buckhead Atlanta has announced the addition of several new ultra-luxe retailers and restaurants in 2016. The success of this walkable city sanctuary continues to draw some of the world's most desirable brands.
"By adding these unique retailers and restaurants, The Shops Buckhead Atlanta will continue to set the bar as the most sophisticated and luxurious shopping destination in the South," says Mary Kathryn Wells, Director of Marketing for The Shops Buckhead Atlanta.

Upcoming openings at The Shops Buckhead Atlanta include:
COS – COS (sister company to H&M) is a fashion brand for women and men who want modern, functional, considered design. Offering reinvented classics and wardrobe essentials, they create pieces that are made to last beyond the season. Traditional methods and new techniques merge to form timeless, understated collections. Since launching in 2007, they have opened stores worldwide in carefully considered locations, applying an architectural design concept that preserves buildings' original features whilst creating a modern, welcoming space. www.cosstores.com


Denim & Soul NOW OPEN – Denim & Soul designs and fabricates all of their garments and accessories to offer one-of-a-kind luxury goods at direct-to-consumer prices. Denim & Soul is known for beautiful garments, bold accessories, bright colors and brilliant basics. The apparel blends modern American ideals with eternal European styling and French accents. The Shops Buckhead Atlanta is home to the first Denim & Soul boutique in Atlanta. www.denimandsoul.com
Tom Ford – Tom Ford will bring his vision of modern luxury to Atlanta. The boutique will carry the complete range of TOM FORD men's and women's ready-to-wear and accessories, eyewear, fragrance, beauty and fine jewelry. www.tomford.com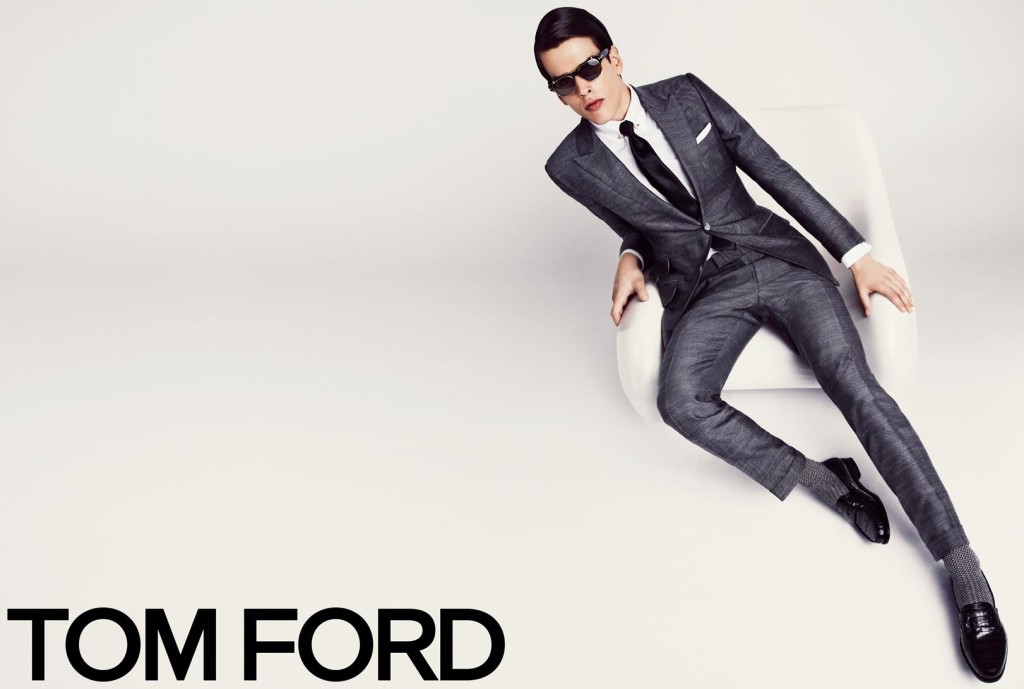 Dior – A brand with a long-held reputation for Parisian elegance and quality, this Dior store is the first in the market and will carry men's and women's ready-to-wear, perfume, and cosmetics. www.dior.com
Ferguson Bath, Kitchen, & Lighting Gallery – This gallery is a wonderland of kitchen, bath, dining, lighting styles and new solutions from top brands, beautifully displayed in a welcoming, hands-on environment. www.ferguson.com
Lindbergh – From Denmark, Lindbergh creates clothing and accessories for today's informed man who is interested in acquiring a wardrobe that fits with every part of his life. Merchandise is divided into the "black label," which is their preppy and classic formal collection, the "blue label," featuring a more rugged and casual collection, and the "white label," the more formal collection at Lindbergh consisting of shirts, suits, jackets and knits, perfect for any and every occasion. www.lindberghshop.com
American Cut – American Cut pays homage to the original and aspirational New York dining experience, the steakhouse. LDV Hospitality and chef partner Marc Forgione, capture the nostalgic glamour of yesteryear and adapt this ambiance to today's modern social life through this concept. www.americancutsteakhouse.com
Urbana Spa – Experience a calming oasis that feels worlds away from the stresses of everyday life. Urbana Wellness Spa offers the finest in massage therapy, spa treatments, skin treatments, energy therapies, and yoga sessions. www.urbanawellnessspa.com
NARS Cosmetics- NARS Cosmetics provides women with a full spectrum of classic and fashion colors and innovative products from which they can build their makeup wardrobe and express their individual styles. Wearable, translucent, concentrated color allows women to experiment with a full range of hues, each compressed to reach maximum density creating the rich, intense shades imagined by François NARS. NARSskin offers women a collection of products delivering the benefits of nature, utilizing exclusive technology. www.narscosmetics.com
JOIE – Since its inception in 2001, JOIE has been one of the most sought after contemporary brands catering to the savvy, fashion-minded, modern woman. Understatedly chic, JOIE's designs are constantly inspired by the Southern California lifestyle and its casual, yet sophisticated way of life. Originally known for its signature cargos, JOIE has emerged as a lifestyle brand, a complete collection of ready-to-wear and accessories. www.joie.com
Kit & Ace – Kit & Ace is an apparel brand founded in 2014 by the former lead designer of Lululemon Athletica Inc., Shannon Wilson, and her stepson, JJ Wilson. The company is best known for producing machine-washable Technical Cashmere clothing and accessories. www.kitandace.com
FlyWheel – Created by Ruth Zukerman, legendary instructor and one of the driving forces behind the indoor cycling phenomenon, Flywheel offers an unmatched competitive outlet, technology, and results. www.flywheelsports.com
Groomed – A specialty, local and luxury Barber shop created to satisfy male client needs ranging from a hot lather shave, beard trims and haircuts. Their quality and dedication to customer service is what places them above the rest.