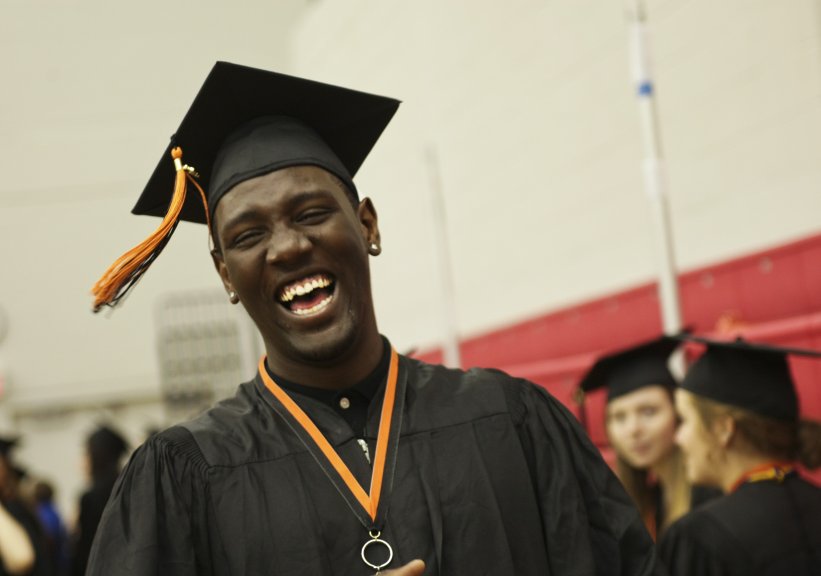 In May, when DeKalb School Board members released diplomas to the Class of 2014, they didn't have any for 1,456 students, or 24 percent of the class.
Those seniors, who marched up to podiums in cap and gowns with their 4,498 classmates who received high school diplomas, were just picking up certificates of attendance.
The seniors who failed to graduate could fill Druid Hills High, which had an enrollment of 1,459 during the 2013-2014 school year, or populate Browns Mill Elementary School – which had 687 students – more than twice.
The 2014 class of nongraduates was even larger than 2012, the year that caused an uproar in the county. That year, 1,194 seniors did not graduate.
Contacted by CrossRoadsNews about the high number of students who failed to get diplomas, Dr. Melvin Johnson, School Board chairman, said they continue to be concerned.
"We are always bothered when students don't graduate for whatever reason," he said. "And it's not always academics. Some of it is economic factors, mobility, and so on."
Still Johnson said there is really no excuse for the large number of students who leave without diplomas.
"We should graduate these students whatever the reason is," he said. "We should address them. Perhaps, if they had taken summer school in the 11th grade, they would graduate on time."
The dismal graduation picture crystallized when the number of graduates, obtained from the School District in June, was compared with the number of seniors attending school in May.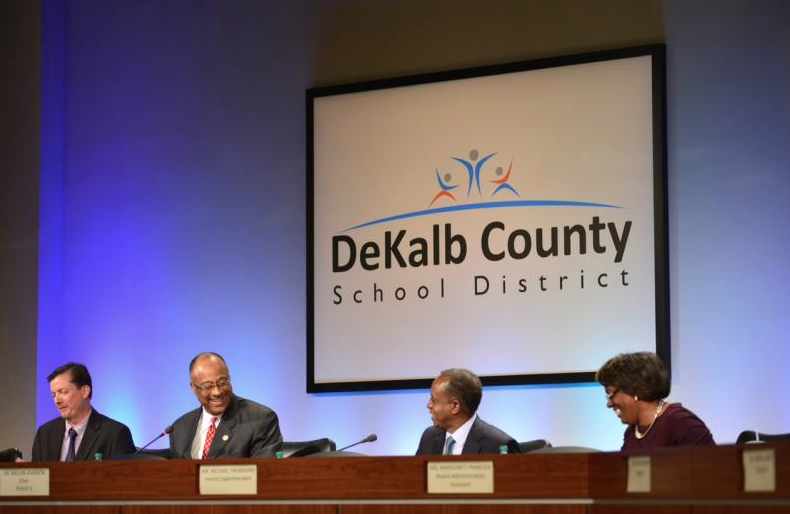 In May, the district had 5,954 seniors. In June, when it released the graduates, there were 4,498 on the list.
This year, only two of DeKalb's 25 high schools – DeKalb Early College Academy with 37 seniors and DeKalb School of the Arts with 67 seniors – graduated their entire senior class.
Arabia Mountain High in Lithonia graduated 293, or 97 percent, of its senior class. Only eight students did not make the grade there.
For the remaining 22 high schools, 13 percent to 87 percent of their senior class did not graduate.
Seven schools – DeKalb Alternative School, Elizabeth Andrews, Gateway to College, Destiny Achievers Academy, Miller Grove, McNair and Southwest DeKalb – did not graduate 30 percent to 87 percent of their senior class.
At three schools – Elizabeth Andrews, Miller Grove and Martin Luther King Jr. High – more than 100 students each did not get diplomas.
At Elizabeth Andrews, it was 190 seniors; at Miller Grove High, 113; and at MLK Jr. High, 108 ended their high school career without a diploma.
Southwest DeKalb, which ranks seventh from the bottom of the list, failed to graduate 94 students, or 30 percent, of the 2014 senior class of 310.
Answering a question about the district's dismal graduation numbers, three of the candidates vying for School Board seats in the July 22 runoff election told the audience at a June 17 candidate forum at the Community Achievement Center that the low graduation number is not acceptable.
District 5 candidate Vickie Turner, who is opposing incumbent Thad Mayfield, said students have disengaged from education.
"We have got to reach back and find out what is going on," she said. "It's not acceptable for failure to continue at this rate."
Mayfield said that everyone in the room should be concerned about the low graduation rate.
"The bottom line is that if we don't figure out what the problem is, we will be having this same conversation about the numbers next year," he said.
Michael Erwin, the District 3 incumbent, said the School Board wants the best education for students and will spend $5.3 million again this year on textbooks.
Johnson, the School Board chairman, said most of the students who did not get diplomas end up going to summer school.
"Many of the students are able to make that up and are able to graduate later," he said.
At press time Thursday, the district had not responded to a June 11 request for the number of 2014 seniors in summer school.