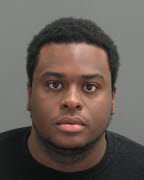 We were just with Dennis this past weekend, it's tragic that we have to suffer from senseless people, Dennis will be missed. Here's the story…
A 22-year-old Fulton County man is one of three accused of shooting and killing a man early Wednesday in East Point. But investigators have not yet identified the other two suspects, police said.

East Point police were called to Lakemont Drive at Washington Road, off Camp Creek Parkway, around 12:45 a.m. following a report of a person shot, according to Sgt. A. Glover. The victim, identified by police as Dennis Savage, was dead from a single shot to the back and head when officers arrived, Glover said.

Later Wednesday, an arrest warrant was secured for Jontae LaJuan Smith on murder, aggravated assault and other charge. But Smith had not been located Wednesday afternoon, according to police.

Smith, described as being 5-feet-8 inches tall and weighing 150 pounds, was last seen driving a red Ford Crown Victoria with Georgia plates PAA5963.

Investigators are also asking for the public's help in identifying the driver of a red Mitsubishi. Smith and his two accomplices, black males with dreads, are considered armed and dangerous

Anyone with information on the case can submit it anonymously to East Point police at 404-761-6287, Crime Stoppers Atlanta tip line at 404-577-TIPS (8477), online www.crimestoppersatlanta.org or by texting CSA and the tip to CRIMES (274637).
— Please return for updates.
Follow @AlexisStevens!