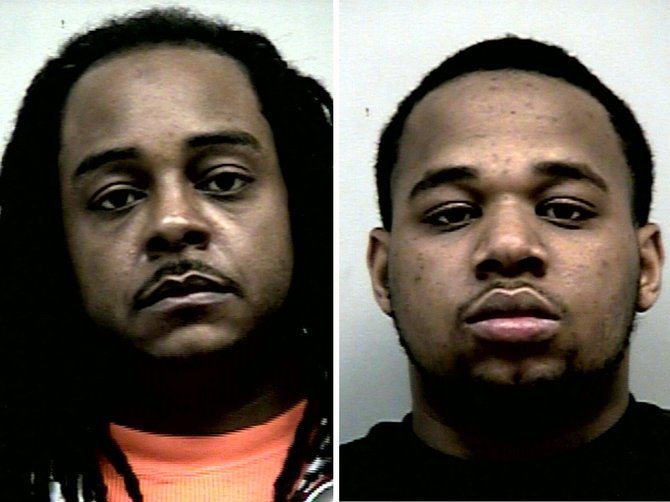 If the rumored Super Bowl wing shortage comes to roost in Gwinnett, you can (allegedly) blame these guys: Dewayne Carl Patterson and Renaldo Cortez Jackson.
According to incident reports, Patterson, 35, and Jackson, 26, were both employees at Nordic Cold Storage off Pleasantdale Road — just inside county lines in Doraville — during a midday heist on Jan. 12. Police believe the two men "backed up an Enterprise rental truck to one of the bay doors, and loaded 10 pallets of Tyson frozen chicken wings."
Between 11 and 11:20 a.m., Jackson reportedly did the loading with a forklift while Patterson served as lookout.
Both men were arrested Wednesday and charged with one count of felony theft by taking. They were released the same day on $2,950 bond.
Jail records listed their new occupations as "unemployed."
Rumors of a possible wing shortage for the Super Bowl — which will be played Feb. 3 — have swirled in recent days, as some fear last summer's drought will have an impact on what the National Chicken Council calls "unquestionably the biggest time of the year for wings."
The whereabouts of Gwinnett's stolen wings were unclear Friday, as the real question loomed: Where were they planning on getting all that ranch?