We're over the halfway mark of 2014 and there is still a bit of music to come out still. Atlanta is considered the Capital of the South, especially in Hip-Hop. One reason is because of the collection of talent that comes out each year. Here is my six rappers to look for in the 2nd half of 2014.
1. Raury
Twitter: @Raury
When you listen to Raury, you would not believe he is from Atlanta. You almost think he is somewhat like Kid Cudi. Combining singing, some rapping on top of acoustic. Raury will be put on display when opening up for Outkast in their first Atlanta reunion show later this year. With only three song to his name, he has attracted quite a following. But with that comes some skepticism on if he is as good as he's hyped up to be. His project Indigo Kid is due later this year and this will give the 18-year-old a chance to deliver on his unique ability.
2. Daye Jack
Twitter: @DayeJack_
This young buck is not your "typical rapper." Actually, is there such a thing as a "typical rapper" anymore? From the different type of rappers out there, Daye Jack is a unique case. He is different and different is definitely not a bad thing at all. This 18-year old Nigerian-born artist moved to Atlanta, played soccer at Duluth High School and is now studying Computer Science at NYU. Not your run-of-the-mill rapper, huh? With his ability to combine complex song structure, soulful production, and vocal melodies he will not have a problem at all standing out of the crown of ATL trap artists. I can say that with his unique background and skill set, he can lead to some very interesting things in music.
3. K Camp
Twitter: @KCamp427
First two hits that he came out was easily bangers, not only for the radio but also for the clubs. Also has already made a dent in breaking onto the charts with his song "Cut Her Off." Riding off on his early success, he was signed to Interscope earlier this year. But he has hardly made a dent as an artist. He will have to either keep coming out with bangers or drop a full-length project. He still has a little ways to go to catch up to other young stars from ATL like Young Thug and Rich Homie Quan but he could make it if he keep producing hits.
4. Kap G
Twitter: @TheRealKapG
A Mexican from College Park rapping to trap beats. Almost sounds too good to be true but he is making his way into the game. He is gathering a following from Latinos in the South. His songs and underrated lyrics along with his music videos poking fun at long-held stereotypes is what setting him apart from the pack. He has already working with big names in the music business like Jeezy and Fabolous with production from big names like Pharrell. Kap G now is turning to radio place and can have you bouncing in the car.
5. Peewee Longway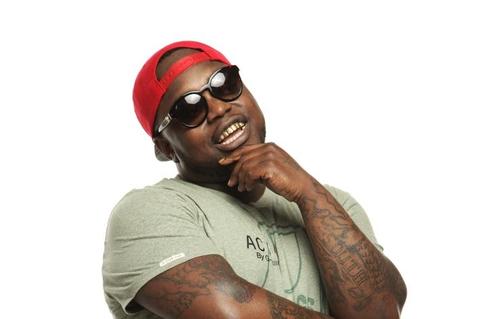 Twitter: @PeeweeLongway
If Peewee Longway sound familiar, you probably heard him showcasing his rapid-fire flow with Young Thug on "Loaded." With backing from other names in Atlanta like Migos & Rome Fortune, Peewee busted onto the scene with his long waited project The Blue M&M back in May. With his catchy phrases and inescapable melodies, Peewee Longway has cemented himself as a viable star for the 1017 Brick Squad. Keep an eye on him as he will sneak his way up in the ranks in Atlanta.
6. Supa Kali
Twitter: @IAMSUPAKALI
I would think of this artist as a Southern Curren$y. Very laid back beats but will come out with some hard-hitters. No radio play yet but it won't be long until people in Atlanta will want to check him out. Supa Kali will be coming out with a new project in less than a week called "Bongwater" on August 5th. He won't disappoint in this new project.