In 2011, "Bloo" Woods and a team of artsy, weird, creative students at Valdosta State University created Dreamanaires.com. The site was created with one primary goal—to create a platform for indie art and urban culture. The team would create content around music, fashion, indie film, dance and more for the up-and-coming artists in those genres.
In the following years, the staff dwindled, moving from 12 to 3 to 2, but the mission would remain. Last April, at a time where all things were going well and growth was on the horizon, the site was hacked and the domain name was stolen. Everything posted from 2011 to 2015 was wiped clean and could not be retrieved or salvaged.
So, like any dreamer would, Woods picked up the pieces and started everything from scratch as if it were 2011 all over again. He built a new site from scratch, changed the name to Dreamr.xyz, and relaunched the site in November. Since then, things have been going better than ever. With a small staff only two people outside of himself, the site is constantly updated with new content about your favorite major artists as well as the indie artists you should know about.
Today, the dream team releases their long awaited app in the Apple App Store. The big release will boast new, never before seen/heard content from fashion designers, photographers and musical artists starting at 2pm.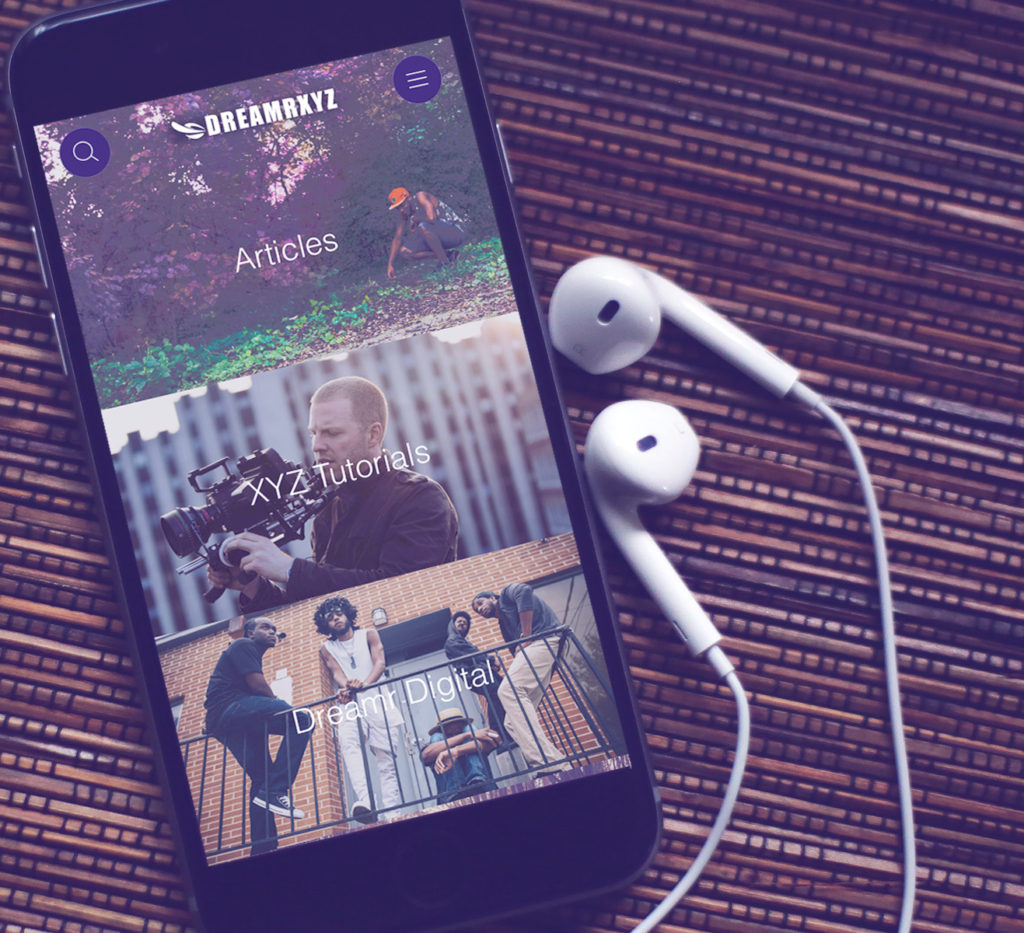 Dreamr.xyz is also the official home of Dreamr Digital, a collective of artists that were granted the opportunity to record at the legendary Stankonia Studios by way of Converse RubberTracks. The group has since released their first single, "New Girl" and the documentary of their time at the home of Outkast.
The release of the DreamrXYZ app will feature content from Chad Lawson, Steve Cantrell, Darian Harris, Corey Andrew, Takira Borden, Michael Aristotle and more. Be sure to download the app and see what the noise is about.
For more updates, follow the crew on Twitter (@DreamrXYZ), Facebook (Dreamr.xyz) or Instagram (@Dreamr.xyz). Dream on.