A few days ago, Big Boi of Outkast posted a picture on Instagram (and Twitter) that got a few people upset.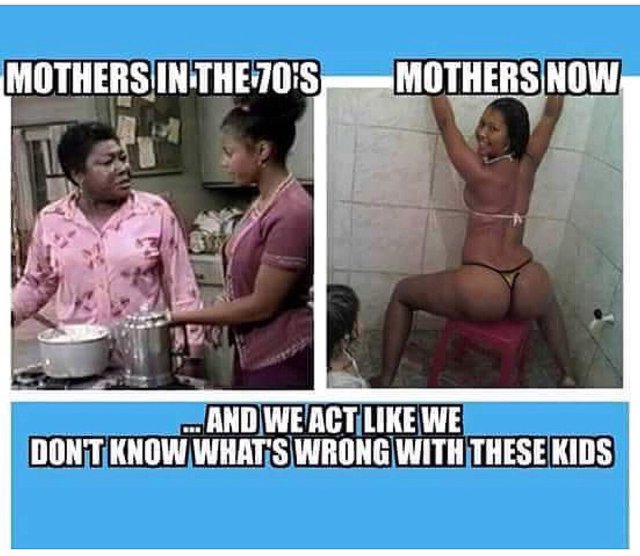 Looking at this, you can see where this went and how fast it could've gotten bad. The Internet doesn't miss a beat and replies came flooding in to respond to Mr. Patton's post.
Hi @BigBoi !

I'm wondering why you would choose to pit black women against each other and not black men?

— Yukio Strachan (@boldandworthy) May 30, 2016
Fathers back then vs. fathers now @BigBoipic.twitter.com/wqzoRms5fU

— Patti Mayonnaise (@ArtOfIsis) May 30, 2016
An array of users found the post offensive, @FeministaJones gave Big Boi an entire thread of opposition.
.@BigBoi Angela Benton had her child at 16, started a company that helped 300 startups get over $17M pic.twitter.com/xMgV648iK5

— Feminista Jones (@FeministaJones) May 30, 2016
Everything wasn't so serious though, the reply @BlackNerdJade was pretty funny even if it wasn't intended to be. "Rappity raps", hahaha.
@BigBoi This is gross. Delete this bullshit. Go write some rappity raps. Do something constructive.

— BankaiAndChill (@BlackNerdJade) May 30, 2016
That's just Twitter, Instagram users had their share of paragraph responses as well.
While there is a hint of truth to the statement made in the post, of course it doesn't cover the beginning and end of the respective generations. Keep in mind that someone raised the woman on the left and the right and everyone won't have the same upbringing. I don't think this will be deep enough for Big Boi to make any major changes or apologies. But I do believe he'll be a little more mindful about particular posts.
For now, let's just focus on getting new music from Big Boi and/or Big Grams, because we know an Outkast album isn't coming any time soon.