Looking for a date night spot in May? Look no further.
Brush Sushi Izakaya is a brand new Japanese fusion gastropub, pairing authentic quality Japanese pub fare with fresh, exceptional sushi. Brush sources as many of its ingredients from local farms and businesses as possible. All of the vegetables used come from farms just outside Atlanta, delivered fresh weekly, and they import specialty orders from Miyazaki, Japan like their A5 Wagyu beef and fish from world famous Tsukiji Fish Market.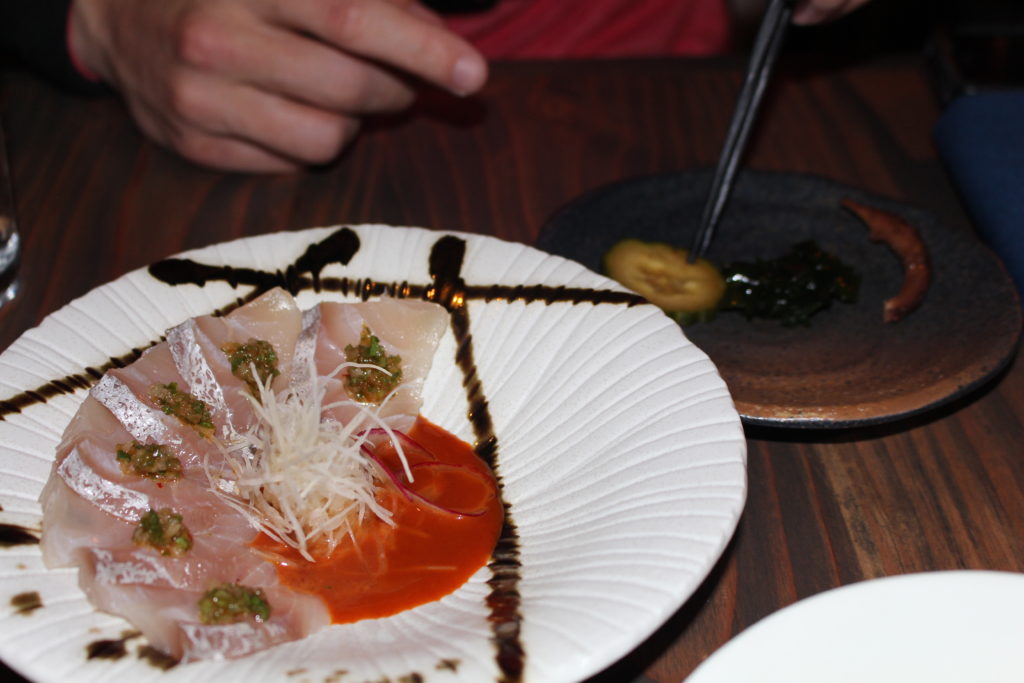 Brush's dedication to local ingredients, atmosphere and quality of food stems from the knowledge and experience of its management team. Executive Chef Jason Liang has been in the culinary field since age 19 helping sushi chefs prep rice, vegetables and fish for rolls. In 2006, he landed a sushi chef position at Izumi, then onto RA Sushi in Midtown in 2010. After RA, he traveled back to Taipei, Taiwan and became head chef at an Izakaya restaurant, culminating the culinary cuisine that would later fill the Brush menu
Shortly before starting Brush, he honed his craft at Craft Izakaya in Krog Street Market and started making plans to start his own with partner, John Chen. John has been in the hospitality industry for 13 years and co-owns seven bars, which are consistently ranked top ten in their respective categories. The duo effectively provides the food, drink and environment suitable for any date you have planned this May.
Nestled near the heart of Decatur, Brush is conveniently located to all of the downtown Decatur amenities. Grab a drink beforehand at Brick Store or Twain's. Enjoy some of the best ice cream around at Jeni's right next to the lawn. No matter how you frame your Brush experience, you're in for a treat.
Prepared over special Japanese white coals called Binchotan, the yakitori skewers are seared to seal in the flavor that bursts into your mouth. Delicious dipping sauces make the whole experience a delight when trying different proteins with whatever craft cocktail you choose from their extensive bar offerings of Japanese Whiskey, Sake, Sochu and local craft beers.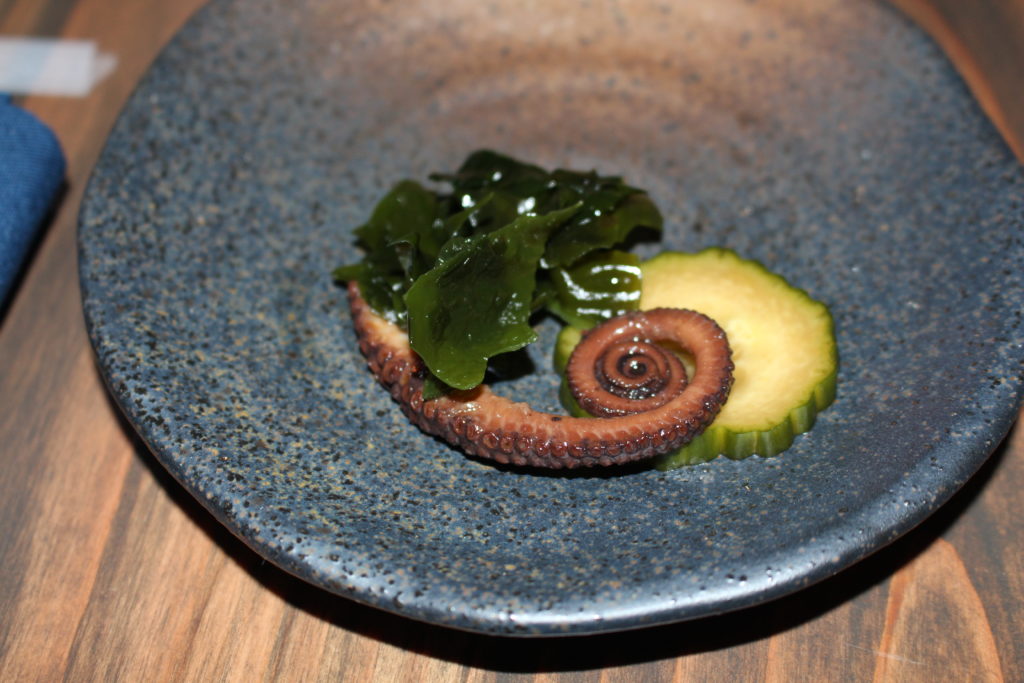 I'd be remiss if I didn't also recommend the pork belly fried rice, octopus appetizer and the delicious assortment of sushi, which changes daily and gets rolled for all to see at the easily accessible sushi bar.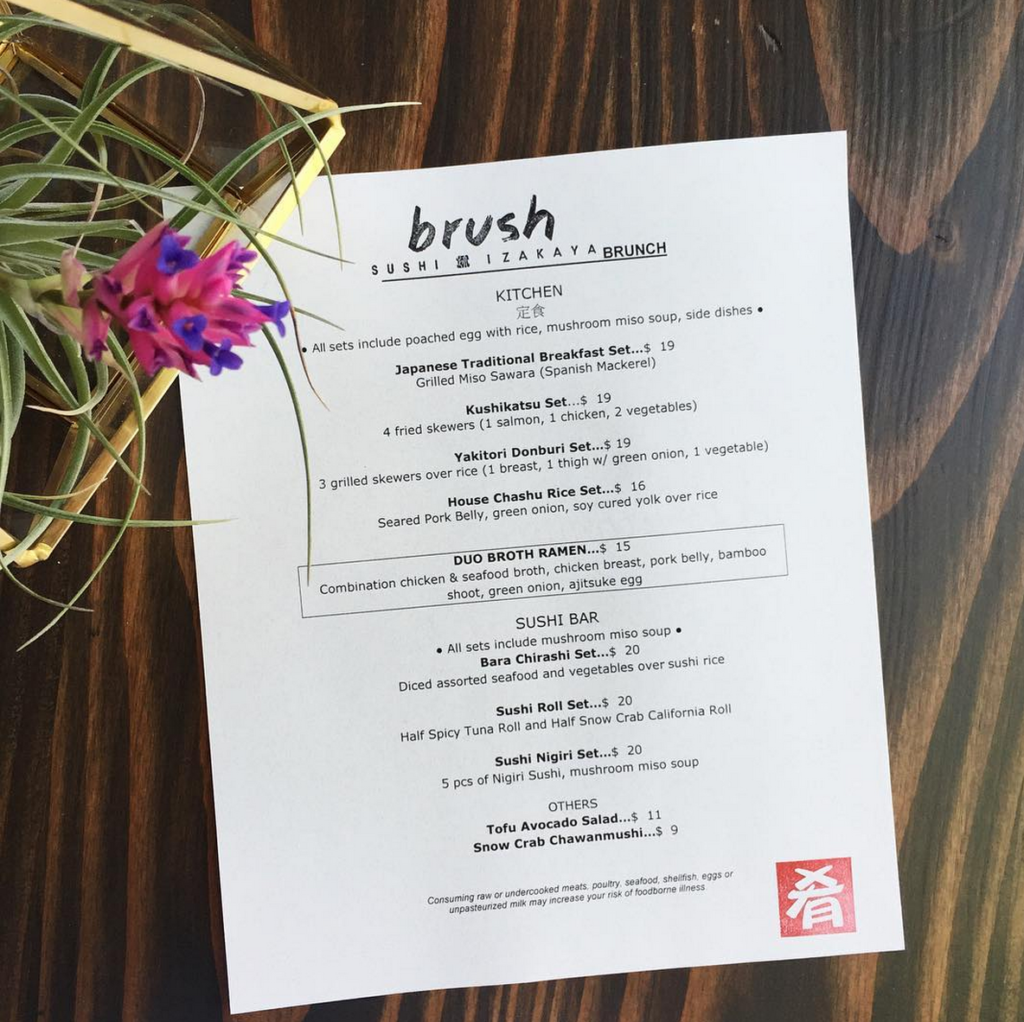 Finally, if you're looking to really impress that special someone, there's a Omakase (Chef's choice) tasting menu for $128 that includes a full spread of Brush's best dishes, including a sushi sampling made right in front of y'all one piece at a time. For an unparalleled Izakaya experience that you won't soon forget, check out Brush in Decatur and let them know that GAFollowers sent you… See y'all there!