A new American Time Use  survey conducted by the U.S. Department of Labor shows how much time residents of all 50 states spend each day working, playing, sleeping, grooming, cleaning house and on religious activities. Some of the info may be skewed, such as sleep, since they collected data from age 15 and up. Here is some of the data.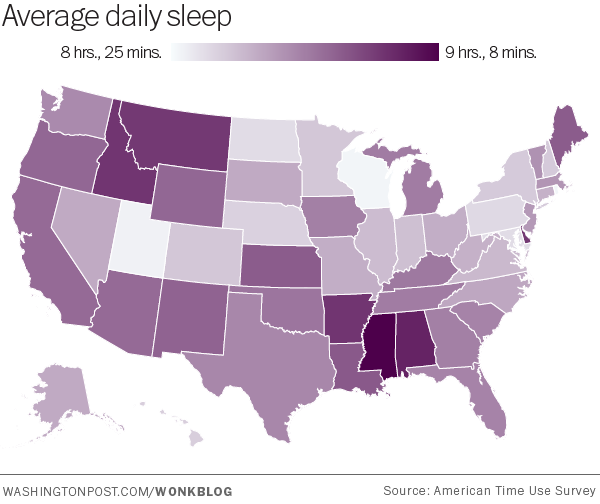 According to the map/survey Georgians get an average of 8 hours and 46 minutes of sleep. Mississippi and Alabama lead the nation at 9+ hours each.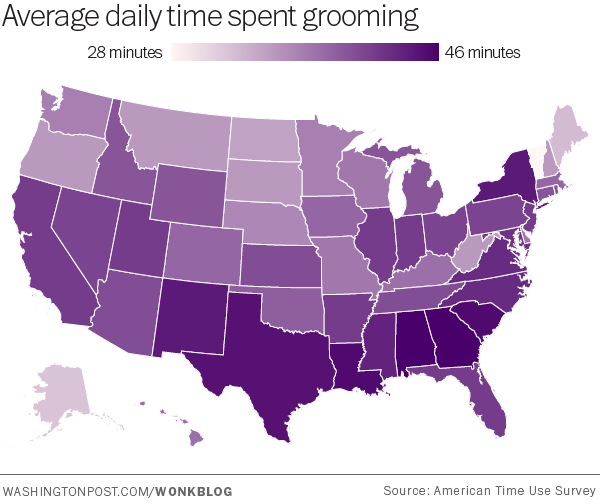 When it comes to grooming Georgians take an average of 45 minutes getting ready, which is tops in the nation along with AL, LA, and SC. According to the map/survey upkeep of appearance is the most important in the South.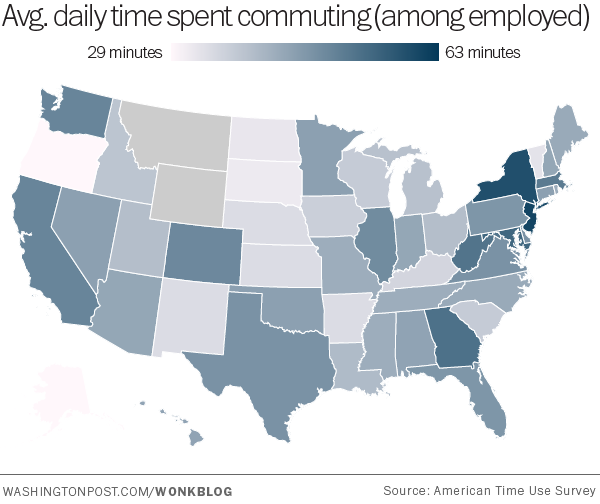 On average Georgians spend roughly 52 minutes to travel to and from work, which once again ranks top 5 in the nation. Definitely explains why Atlanta was ranked so high on the Road Rage Index.
Georgians spend an average of 7 hours and 36 minutes each day working, 12 minutes each day doing religious activities, 5 hours of leisure time, and 2 hours and 53 minutes watching television. Is this the average for you?
For all 10 maps and the full chart showing how much time people in America use doing daily activities click here.