Esports has been finding quite the home in the city of Atlanta. Shortly after Atlanta's own ELEAGUE broke the Twitch record for concurrent number of viewers on one channel, the competitive gaming league announced that it's expanding into the fighting game community.
To recap, ELEAGUE  packed out the Fox Theatre back in January during its CS:GO Major where underdog Astralis pulled off a stunning comeback victory over Virtus.Pro. That tournament was aired live on TBS and also streamed on Twitch where it peeked at a whopping 1.026 million views.
Now in March, ELEAGUE will be putting their virtual rifles and pistols away in exchange for some good old fashion hand to hand combat—except with a lot more flair. Be prepared to see Hadoukens, Psycho Blasts, parries and devastating combos take over TBS starting on March 27. Yesterday it was announced that ELEAGUE will be hosting their own Street Fighter V invitational that will bring together some of the best players from last year's Capcom Cup. The gamers will be battling it out for their share of a $250,000 prize pool and bragging rights to be ELEAGUE's first ever Street Fighter V champion—and in the fighting game community, bragging rights mean a lot.
If you tuned in to TBS for their CS:GO tournaments, you already witnessed one level of just how hype the crowds can get during a gaming tournament of this caliber but understand that things will only intensify with a game like Street Fighter V on the stage. When it comes to fighting games, everything is far more personal than it is for the likes of team shooters like CS:GO. Either game still gets intense, sure, but when it comes to a fighting game any slip up rests solely on your shoulders. If you lose, YOU lose and you lose because the other player bested YOU. Not a teammate. Not the clock.
They. Beat. YOU.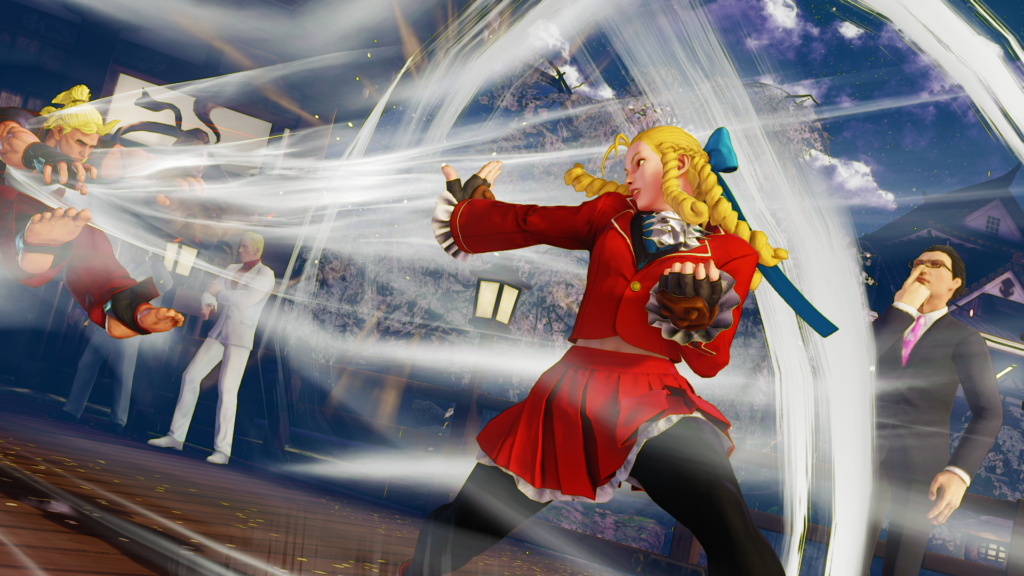 So the crowds and the players are going to be intense for a tournament that will certainly be one of the most hype crowds to ever fill the TBS studio.
Also, keep in mind that if you have never watched a gaming tournament before, this is a great time to introduce yourself to a world of fun and excitement. For the casual viewer, Street Fighter V has a clear advantage over CS:GO—you don't have to be a gamer to completely understand what's happening on the screen. There is no changing in-game economy to keep up with, there is no objective other than beating your opponent and no matter if it's real life or a digital creation, a punch is a punch is a punch. Everyone knows what it looks like to get the crap beat out of you and that's all you NEED to be able to comprehend to enjoy a Street Fighter V tournament. Sure, understanding some of the smaller details will add even more excitement in the long run but even if you had no idea what a V-trigger is, you will easily be able to enjoy watching R. Mika sling opponents across the ring or Dhalsim control the space in the arena with his incredibly stretchy limbs.
If all that isn't enough to excite you, however, it's only fair to note that the fight game community has some of the most hype commentators and on-air personalities that the esports market has to offer.
To make it simple, if you still think the gaming community is full of boring, lackluster personalities that have been snatched out of their mothers' basements for a few hours to play on a larger stage—you're wrong, and this is the most delightful way to witness just how wrong you really are.
We will keep you updated on any new developments regarding ELEAGUE's Street Fighter V invitational and we hope to see you in the live audience when taping begins.
ELEAGUE CS:GO Major Adds Even More History to the Fox Theatre
Even Georgians Who Don't Game Should Be Excited About Atlanta's ELEAGUE