Being born and raised in Atlanta, it's great to see the city I call my home constantly evolving and constantly taking strives to becoming an iconic metropolis of the Southern United States. There are continuous new developments from as far north as North Springs to as south as College Park.
Fortunately, one of the most interesting concepts is getting closer and closer to becoming reality.
Yes, you read the title right. Someone wants to build a park over GA 400. Well, more or less around Buckhead. Sounds crazy right? Don't worry. You're not alone.
Follow @GAFollowers on Instagram, we will follow you back!
Jim Durrett, Buckhead's CID Leader told Curbed Atlanta that he even wasn't convinced at first.
In his statement to the news site, he stated "I just didn't think there was any way to do it. That was my first thought and frankly there are others who feel that way today, but Burnham said, 'Make no small plans.'"
It appears he has changed his tune though, as he is one of the biggest advocates for making this happen. The reason is to make Buckhead stand out as an iconic urban environment (a la Central Park and Union Square).
What's really exciting for an Atlanta native is that I've always grown up viewing Buckhead as one of the nicest parts of the city, so the idea of seeing the nicest part of the city becoming even more so is an exciting prospect.
Curbed Atlanta reports that while the plan originally comes divided into three zones, it's in no shortage of possibilities. These include direct Marta access, lawns, gardens, pavilions and much more.
This project wouldn't be cheap, as the estimated cost is $150 million, but, in all honesty, I really do hope this happens. Anything that helps the hodgepodge of culture, art, and advancements known as Atlanta become better, I'm all for it.
Follow @GAFollowers on Instagram for more!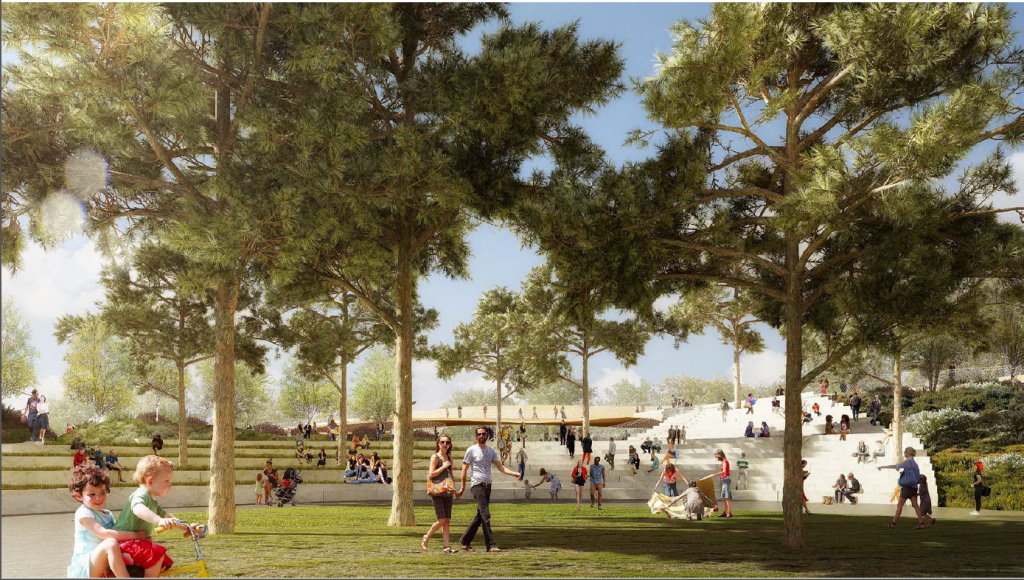 ---
Related: