Broadway in Atlanta is kicking off its 2016-17 season in a big way. The Illusionists, a magical extravaganza fresh from a record-breaking run on Broadway, opened in Atlanta this week at the Fox Theatre.
It's a different kind of magic show: sophisticated, edgy even, with more than the usual element of surprise. From the water torture cell to a crossbow chain reaction, it's piled high with thrills. And even the few familiar items that make an appearance — a rabbit, a wand, a deck of cards — come with a twist.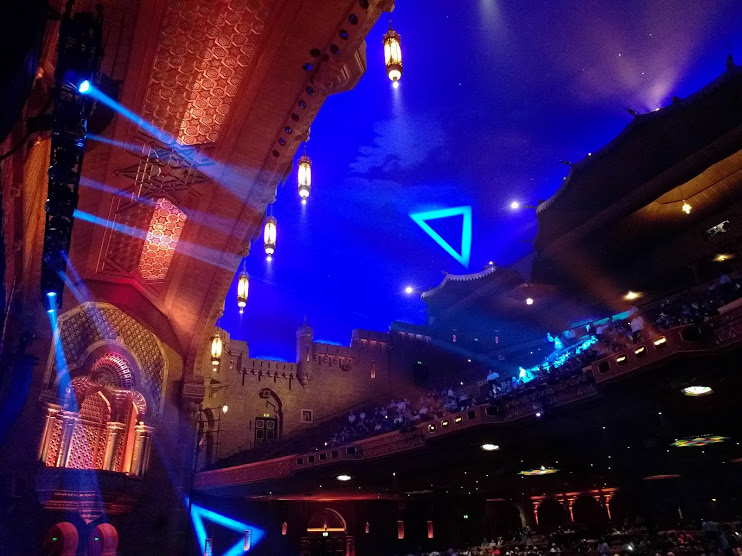 The show brings together seven of the top illusionists in the world, hailing from Italy to South Korea. Each magician on his own could make you question reality. Together, they present a seamless performance that isn't just a series of tricks but a theatrical evening of mind-bending wonder. 
The Inventor (Kevin James)
Using a combination of craftiness and science, Kevin has literally invented new magic tricks. The show makes great use of lighting, music and dancers throughout, but his performances in particular are almost circus-like. He draws on a pageant of personas and props and sometimes a touch of childlike nostalgia.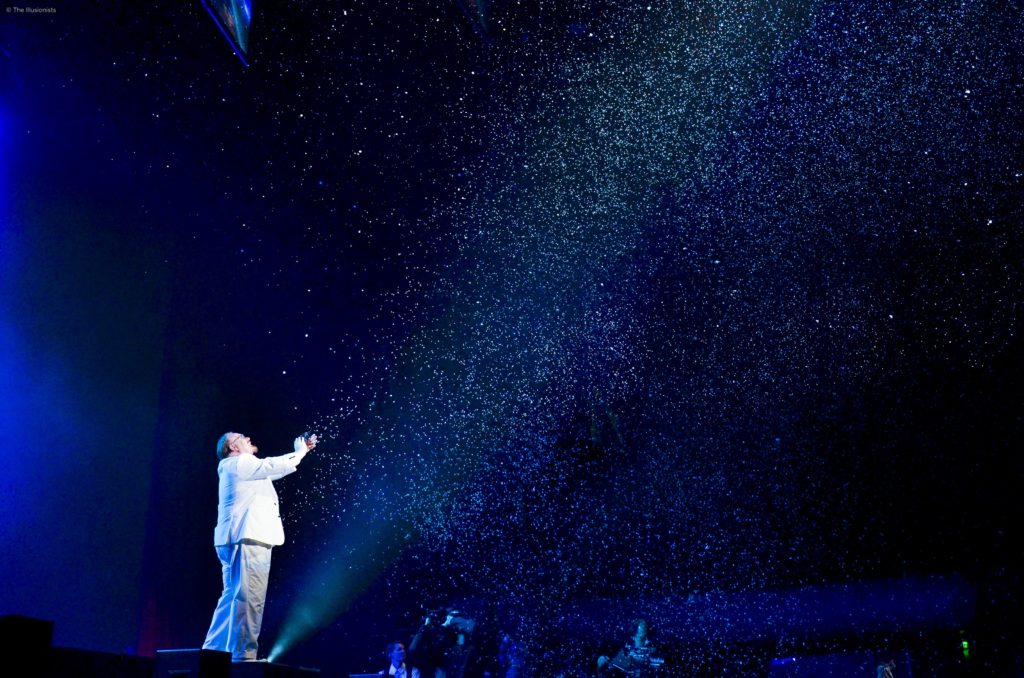 The Weapon Master (Ben Blaque)
If you like your magic mixed with danger, Ben has you covered. Armed with a crossbow, he tests the faith of his beautiful assistant. And then puts even himself at the other end of the arrow — which is really a challenge when you consider he's the one shooting as well. Baffling doesn't begin to describe it.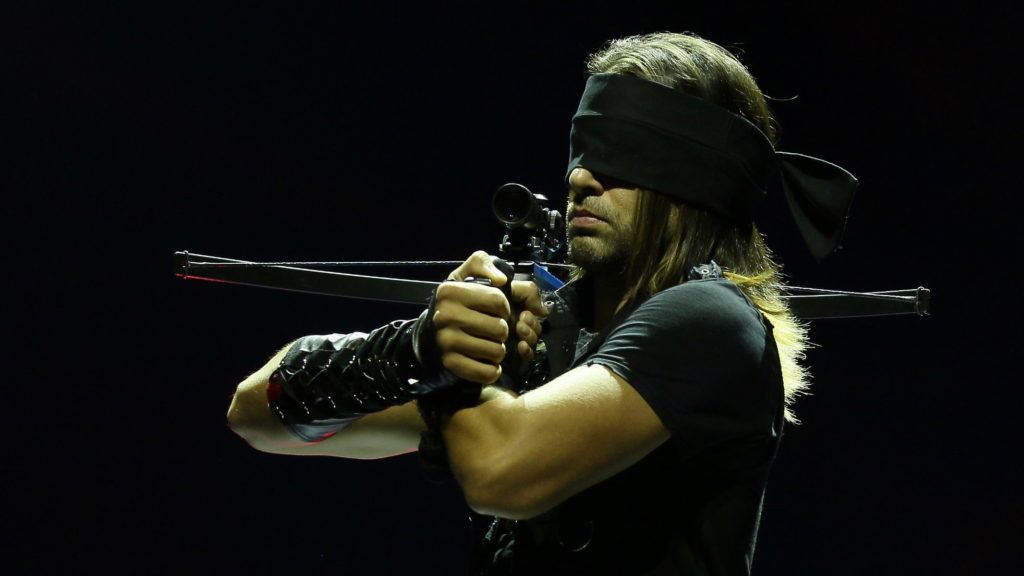 The Anti-Conjuror (Dan Sperry)
Not for kids' birthday parties, Dan takes a darker look at magic. Shock illusion is his specialty, laced with a wicked humor. His over-the-top goth getup puts you off balance… and then he performs the impossible. For sheer entertainment and the number of times you have to pick your own jaw off the ground, Dan is unforgettable.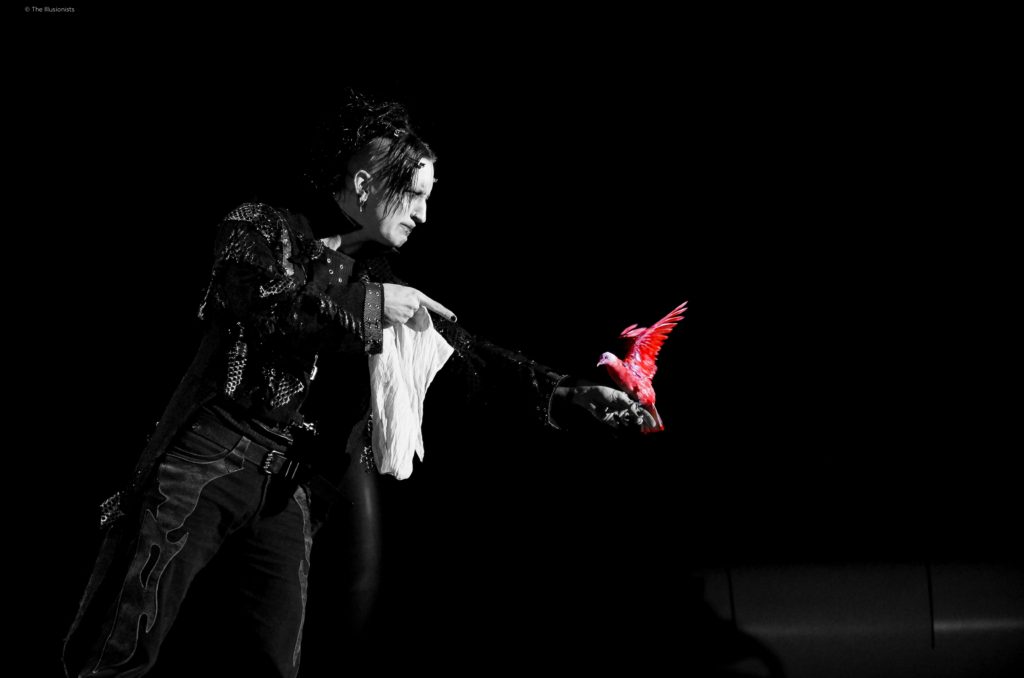 The Escapologist (Andrew Basso)
There's no lock, straightjacket or underwater death trap strong enough to hold this escape artist. Andrew doesn't just perform a stunt; he astounds, maybe even terrifies a little bit. It's a heart-pounding, high-energy feat of skill — this time, with no illusion involved.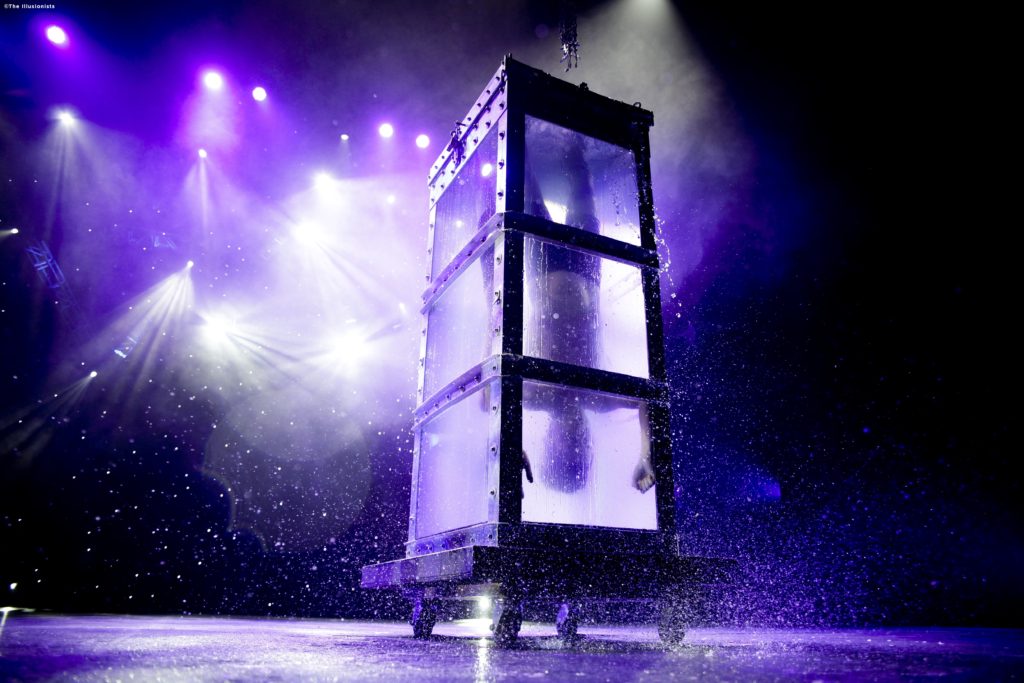 The Trickster (Jeff Hobson)
The Trickster is suave and smooth and wait — did you miss it? A deft sleight of hand and your watch has disappeared. Jeff is a guide of sorts, narrating when needed and guiding you along your journey. His tricks are fun and his comedy is hilarious. With so many intense performances in the lineup, we all need someone to add a little laughter. Thank you, Jeff.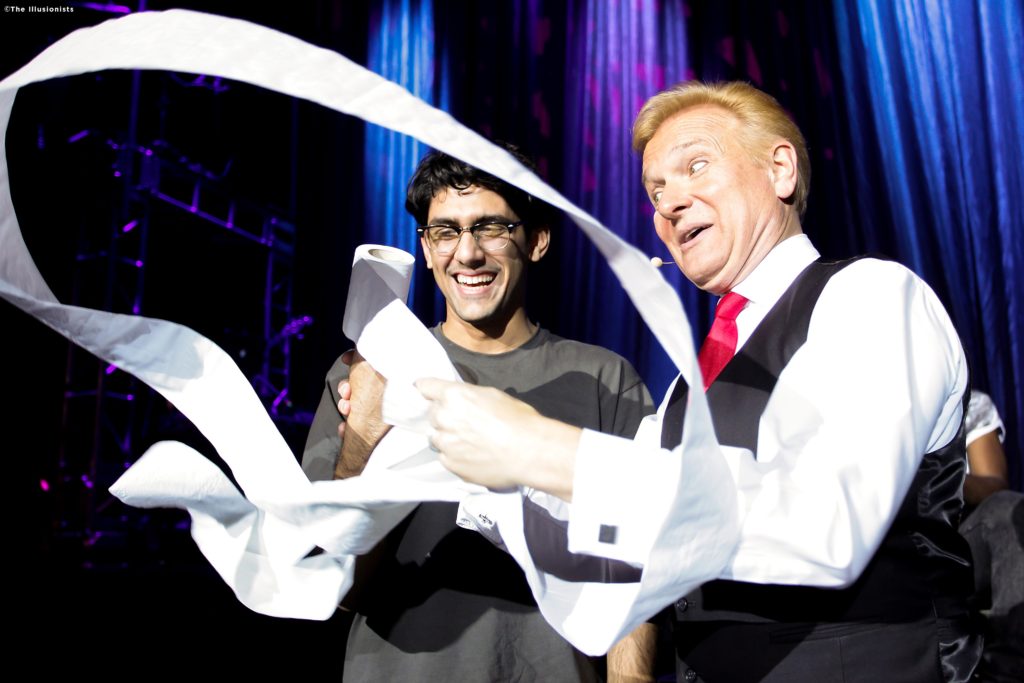 The Manipulator (Yu Ho-Jin)
Famous as the youngest performer to win Magician of the Year from the Academy of Magical Arts, Yu manipulates cards with flawless grace. He creates them, distorts them, makes them vanish and reappear. So effortless and elegant, it's almost hypnotizing.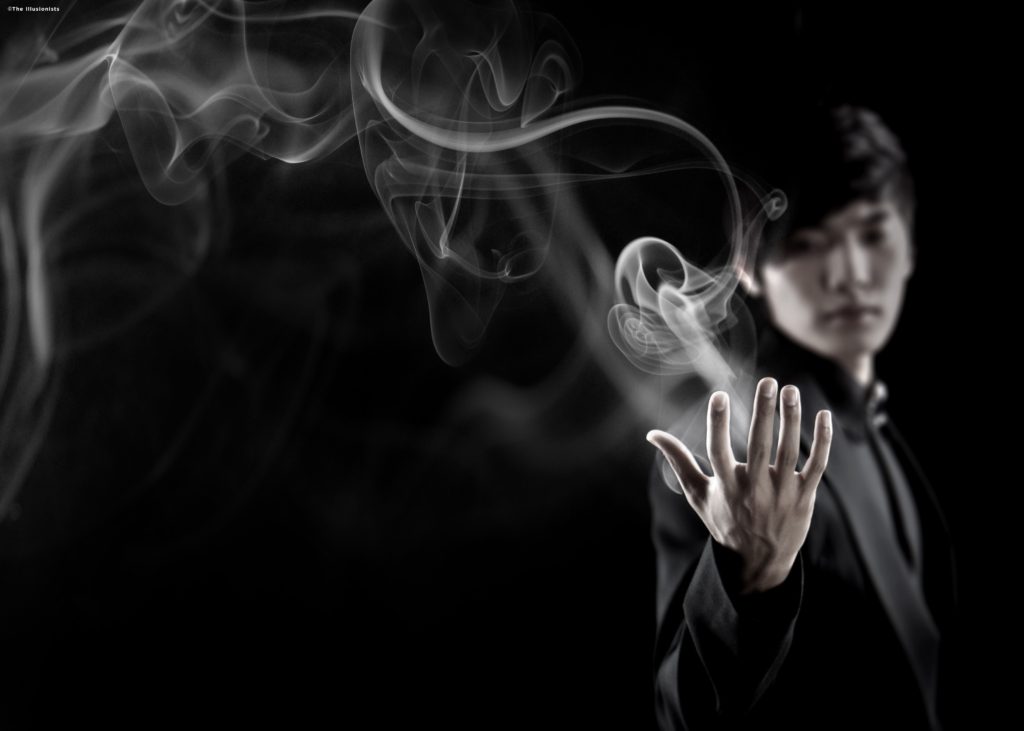 The Deductionist (Colin Cloud)
Like a second Sherlock Holmes, Colin has a mentalist's knack for picking up on details and making it look like mind-reading. Does he know what you're thinking right now? Probably. While several of the acts rely on audience participation, this one does in such a random way that there's really no change of premeditation. I almost want to go back and see the show again just to watch him mind-read someone else.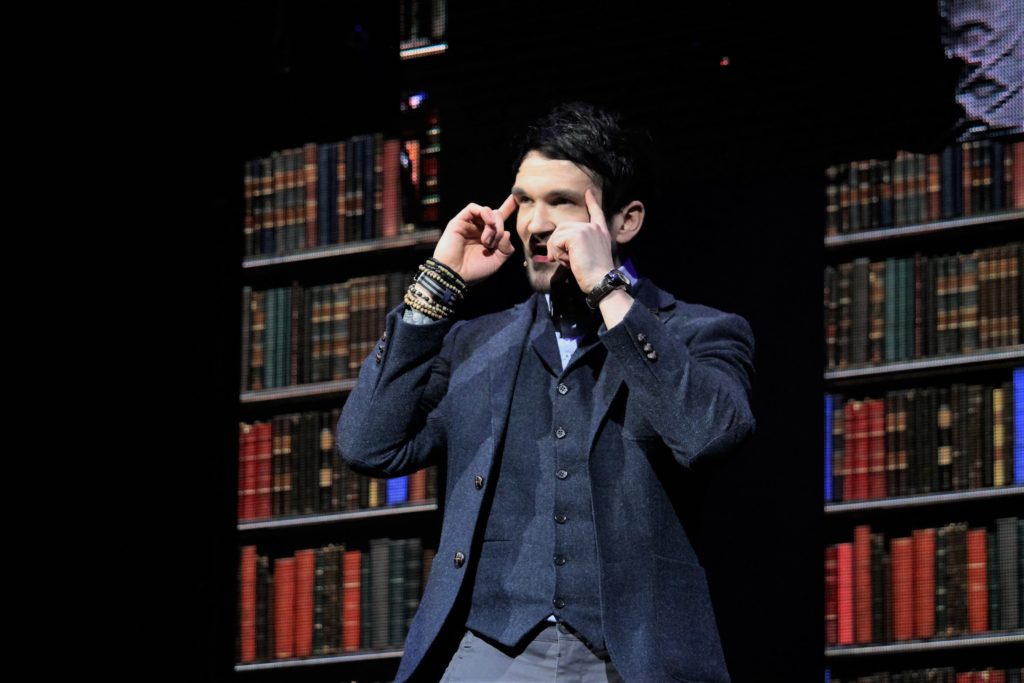 These master illusionists make a show that's a true spectacle, a throwback to what magic was before TV made the supernatural commonplace. Along with the art of illusion, which is impressive enough on its own, there's plenty of wit, artistry and verve to make this show unbelievable.
But go anyway, and see if you become a believer.
Tickets for The Illusionists – Live from Broadway start at $33.50. Showtimes are 7:30 p.m. Wednesday and Thursday, 8 p.m. Friday and Saturday with an extra 2 p.m. matinee Saturday, and Sunday at 1 and 6:30 p.m. There's a 20-minute intermission in the middle, and the show lasts about two hours.
And while it lasts, it really is magical.