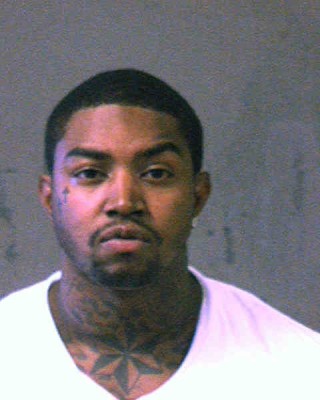 Atlanta rapper and reality TV star Lil' Scrappy, also known as Darryl Richardson, failed a court-ordered drug test last week and will be placed into an in-patient rehabilitation program.
Richardson, the 29-year-old cast member on VH1's "Love & Hip Hop: Atlanta," was back in jail last month for accusations that he switched his urine sample during a regular drug screening for marijuana required by his probation, his attorney said.
Wednesday, during the continuation of a probation revocation hearing, the results of the urine test given a week prior were announced.
"After testing positive, Mr. Richardson went and sought clinical help and was diagnosed with marijuana addition and post-traumatic stress disorder," defense attorney Mawuli Mel Davis said.
Davis argued, however, that sending Richardson back to jail for the remaining months of his sentence would eliminate a positive voice the rapper has had mentoring troubled youth.
Richardson pleaded in 2008 under the state's first-time offender statute to a host of charges, including felony marijuana and gun possession charges, after being arrested with about a pound of the illicit drug.
He was placed on probation, and had one other violation arrest since then – for not reporting his change of address in October after moving.
DeKalb County assistant district attorney Leslie Miller Terry agreed that Richardson could do some good as a youth mentor, but said allowing him to go unpunished for failing the drug test would set a bad example for the same youth he was trying to help.
"There are consequences for his actions," Terry said, asking the judge to jail Richardson for 30 days. "If he were to receive jail time as a consequence, don't you think that would send a powerful message to these young people?"
DeKalb County Superior Court Judge Daniel M. Coursey heard arguments from both sides before considering some form of treatment that called for stringent monitoring.
"He obviously needs some help to get off drugs," Coursey said. "And we can't trust him to do it on his own. I think he's tried to cheat the system."
Davis offered to enroll Richardson in the in-patient program within a week and report back to the judge by June 12 with his client's progress.
Exactly what drug rehabilitation program or facility Richardson will report to was undetermined when the hearing ended, nor were the conditions and duration of the program disclosed.
By Marcus K. Garner