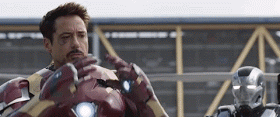 The world's most profitable, and arguably most popular, superhero is finally getting his turn in the Marvel Cinematic Universe. Fresh off his scene stealing debut in the Atlanta-filmed Captain America: Civil War, Tom Holland will return to headline the much anticipated Spider-Man: Homecoming alongside Robert Downey Jr. and Marisa Tomei in 2017.
Spider-Man: Homecoming will be headquartered, like all Marvel movies filmed in Georgia, at Pinewood Studios in Fayetteville, GA. Production has begun on the movie, with filming set to begin in June. If you follow my Marvel casting call posts, you already know who is in charge of casting Spider-Man: Homecoming. Tammy Smith, the official authority of Marvel in Georgia, is back in charge and looking for background actors.
Code-named "Summer of George!," producers are looking for students with a variety of unique looks, youth and ethnicities from ages 15 through 25 years old. This casting call is obvious since Marvel and Sony plan to explore Peter Parker through his high school years. Filming will begin June 20th and continue through July 1st. If you think you fit the bill or for more information on the casting call, check below! GOOD LUCK!
Spider-Man: Homecoming Open Casting Call
"Summer of George!"
.
We need High School Students ages 15 to 17,
and young men and women, ages 18 to 25
( that look young/high school "look")\
.
– ALL student types, from conservative to unique looks,
and
NOTE:
we especially need ASIAN and EAST INDIAN students
.
Please note that all extras are paid,
and must have a non-restricted Social Security Number in order to work on the film.
.
Filming starts June 20th (most student scenes take place June 20th thru July 1st)
.
Please click on this link and submit ASAP (photo presentation for these types is due this week),
however PLEASE take the TIME to submit correctly with ALL of the requested info in one complete email.
.
ALSO NOTE: other casting types will be added/posted at a later time. Please only submit for the current types listed at this time-