What makes an Underground Artist? It can be interpreted and represented differently for each person. In the music world, gaining a buzz in your area or getting radio play are main objectives. Atlanta is a mecca of raw, unseen talent waiting to be recognized. Be one of the first to take notice of these rising Georgia artist before everyone else does.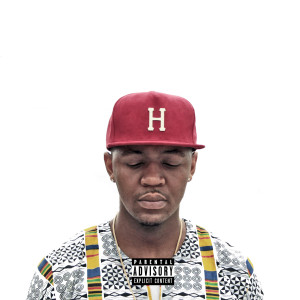 Pule
Ambitious, motivated and optimistic describes the force behind upcoming MC, Pule. Pule introduced himself with his first album entitled "#WhoIsPule" early this year, filled with radio-savvy material. Deeply rooted within his South African culture from his native country of Setswana, Pule is making a presence for himself in Atlanta. A singer, rapper and cultural enthusiast are what separate him from other artist in the game. So Ambitious by Jay-Z is one song that has inspired his love for music and performing. He developed a campaign named #DontMissThisBus, to fuel a bold message conveying his passion to become an Icon. As he embarks on his independent journey, he hopes to expand his fan base by "performing in 15 cities and 2 continents within the next 365 days". Take a listen and prepare to be a consciously inspired.
www.Instagram.com/whoispule
www.Twitter.com/whoispule
www.soundcloud.com/whoispule
www.youtube.com/whoispule
Steely2Legit is a Savannah, Georgia native now living in Atlanta. As most young artist, rapping is an initial hobby, Steeley decided to invest in his talent at 20-years-old. Going against the grain and staying original is how Steeley has strayed away from today's sound to showcase his own lane. Both seductive and sexy yet has a hard; unapologetic is what makes Steeley 2 legit. Straight to the point with no gimmick is portrayed throughout his records. Coming from the "dirty south," Steeley delivers and is preparing to showcase his southern roots and raw interpretation of the streets. Check out this rising artist. Steeley will be performing live at the Department Store on Tuesday, September 15, 2015. Take a listen to his recent tracks.
https://api.soundcloud.com/tracks/223296494
www.Instagram.com/Steeley2Legit
www.Soundcloud.com/Steeley2Legit